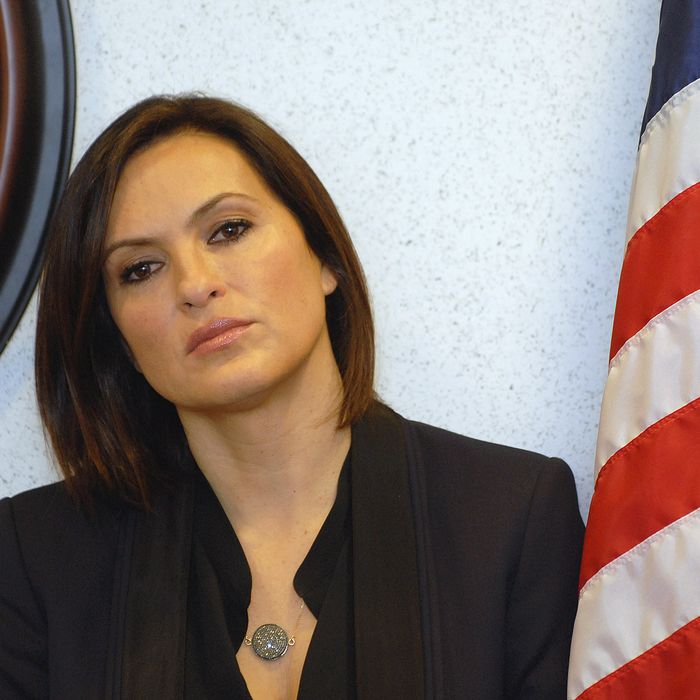 Photo: Paul Warner/Getty Images
Part of what makes sex-crimes police procedural Law & Order: Special Victims Unit bearable is that it's a fantasy. Not the sex crimes part. The swiftness and proficiency with which Detective Olivia Benson catches rapists (44 minutes) is soothing to watch because, in real life, only 3 percent of rapists ever see jail time, according to RAINN. So it's nice to know that SVU star Mariska Hargitay is not just profiting off ripped-from-the-headlines wish fulfillment. She's also working to close the gap between the reality and Law & Order.
In addition to her documentary about untested rape kits, Hargitay has an organization, Joyful Heart Foundation, helping to raise the $14 million necessary to process Detroit's backlog of 11,000 rape kits. Hargitay was on hand for a press conference in Detroit today after a judge sent one of the 100 serial rapists identified by the 2,000 kits tested so far to prison for 45 to 90 years, the Detroit Free Press reports. Hargitay called backlogs "the clearest and most shocking demonstration of how we regard these crimes." "One would assume that if someone endures a four- to six-hour invasive examination, that that evidence would be handled with care," she said.