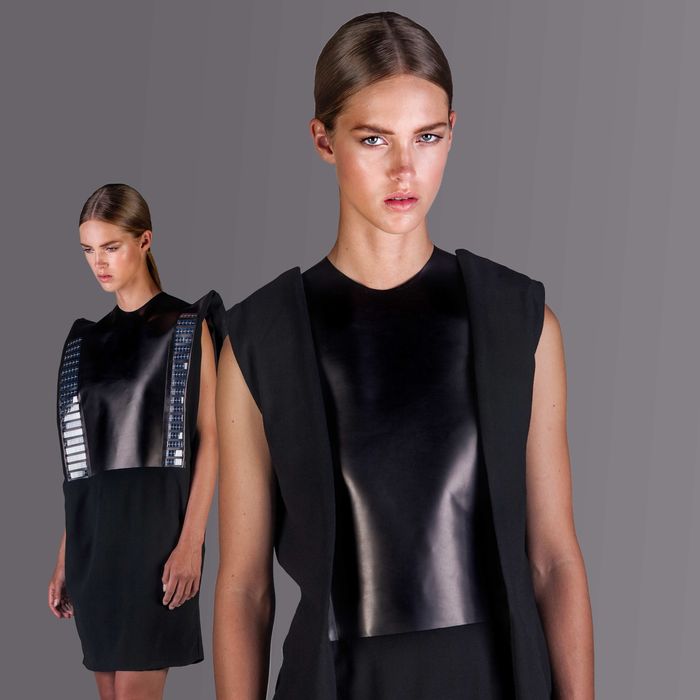 Photo: Pauline van Dongen
Diane von Furstenberg, Tory Burch, and Opening Ceremony notwithstanding, the fashion world isn't convinced that wearable technology is actually wearable. But that's not stopping Silicon Valley's Gore-Tex-clad tech-entrepreneur class from thinking up new ways to connect smartphones to clothing and new functions for sporty silicone bracelets. Here are some of the most talked-about wearables in the wake of last week's South by Southwest Interactive Festival; high-end fashion collaborations pending.
The Bracelet That Knows Who You Are
Nymi
Projected usefulness: 5/10
A finalist at SXSW's wearable-tech accelerator, Bionym's Nymi bracelet makes a PIN out of your unique heartbeat and syncs up your smartphone and computer (and maybe one day your appliances and bank account). As long as you're wearing the bracelet, you won't have to enter any passwords, saving you seconds each day.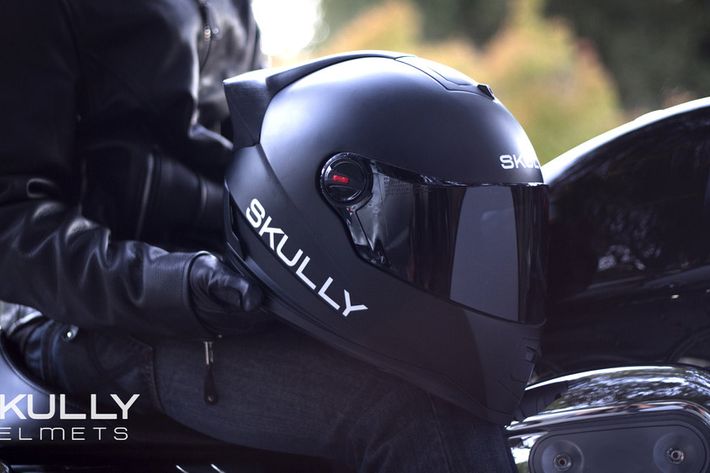 The Helmet That Knows Where You Are
Skully
Projected usefulness: 9/10
Skully won the wearable-tech award at SXSW for incorporating augmented-reality tools like a rearview camera, GPS, and music into a voice-controlled motorcycle helmet. It's unwieldy for non-bikers, but a lot safer than compulsively checking your phone. For that reason, I would like one for walking around Manhattan.
The Purse That Charges Your Phone
The 314 Purse
Projected usefulness: 10/10
Another accelerator finalist, Staten Island lifestyle start-up Jon Lou pitched a purse that uses "MIT fuel cell technology" to charge a cell phone 15 times. The prototype looks handsome, but still, you have to hope they get acquired by Hermès.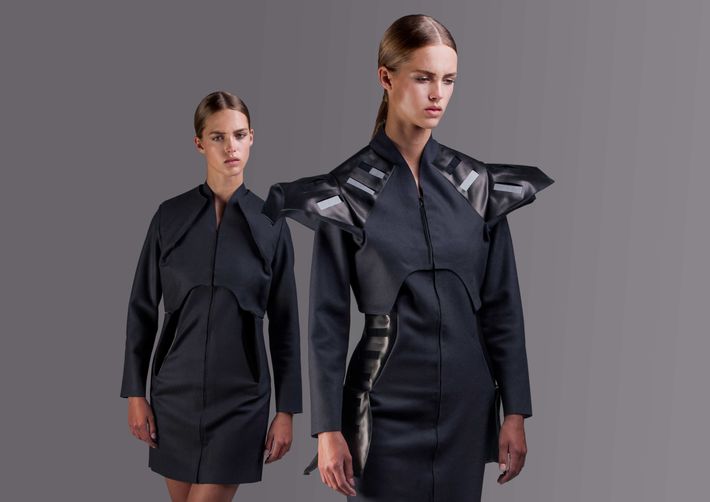 The Jacket That Charges Your Phone
Wearable Solar
Projected usefulness: 8/10
This line from Dutch designer Pauline van Dongen has built-in solar cell fins that can get your phone halfway charged after an hour of sun exposure. Her designs look like something a hot Disney villain would wear — the only downside is you have to go outside.
The Suit With Wi-Fi
BB.Suit
Projected usefulness: 5/10
Fellow Netherlander Borre Akkersdijk walked around SXSW wearing the prototype for his BB.Suit, a quilted jumpsuit knit with copper threads to connect internet, GPS, and a music-sharing program. It looks like a rag & bone sweatshirt and doubles as a Wi-Fi hot spot for smartphones in the vicinity — a conversation piece that ends an IRL conversation.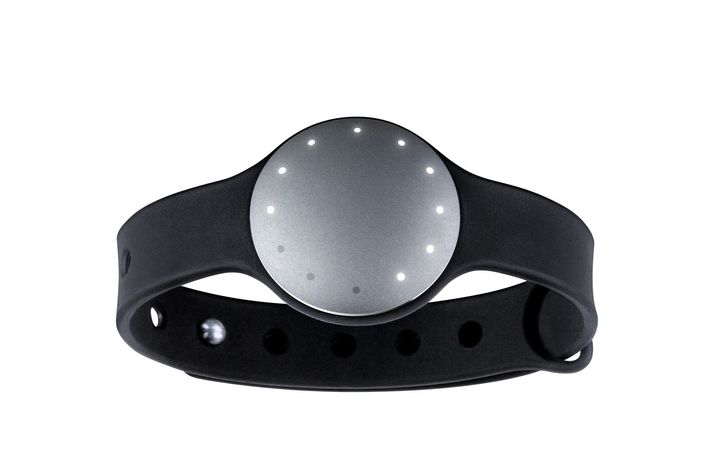 The Wear-Anywhere Activity Tracker
Shine
Projected usefulness: 6/10
With wrist real estate at a premium, the next generation of wearable tech will probably look more like Misfit's Shine, which was given away by the hundreds at SXSW. Sleek and disk-shaped, the half-dollar-sized activity tracker doesn't look like a medical device when it's hung on a necklace or clipped to a lapel — making it ideal for the kind of person who doesn't change into sneakers to walk home. Unlike other kinds of shine, you can't just glom your friend's.
The Dress That's Disposable
Subway Promoters
Usefulness: 6/10
The technology that irrevocably disrupted the cloth-napkin industry becomes "alternative-material couture" in the hands of sandwich chain Subway. It's like a lobster bib but with better décolletage. Designer Jennifer Henry, a.k.a. FlockFlockFlock, made it work on social media.