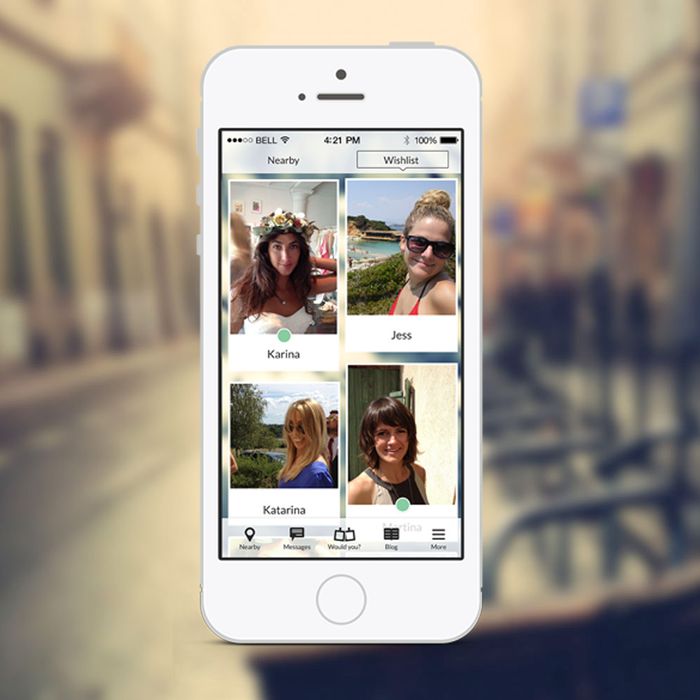 Dattch, a British dating app for lesbian, bisexual, and bi-curious women, is now available in the U.S. app store. The app, built "for lesbians by lesbians," doesn't try to mimic the experience of Grindr, Tinder, or OkCupid. Instead, its creators sought to design a dating app that's better than the heterosexual and male-geared apps currently dominating the space. The result sounds like a dating app that is better for all women.

"Dating is a very male-led space, and tech is a very male-led space. When the two come together, it's not intentional, it's just inherent," Dattch CEO and founder Robyn Exton told The Telegraph.
To get away from the standard format of dating apps and sites, the team researched editorial, fashion, and travel sites to figure out how women prefer to process information. That meant ditching the au courant hot-or-not swipe method and instead letting users create a mood board of their soul. Instead of stiff and stereotypical lists of interests (You like food?! Get out!), users create Pinterest-like boards that display their interests visually — like the specific book they are reading, the ramen they just ate, or the that mid-century coffee table they are coveting — all of which offer easier entry points into conversation beyond "Nice face, wanna meet up?"
Dattch has also done away with usernames, because no woman (or human) should have to plan a date with  "Sweetteats69." The female-friendly app also makes safety a priority, and employs a detailed verification process to weed out creeps, trolls, and the confused men who keep signing up.