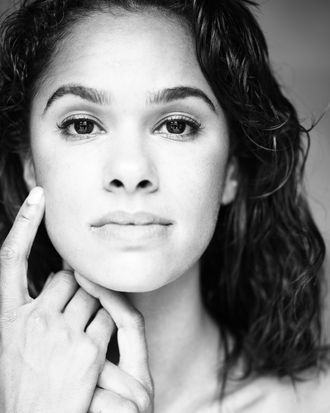 Since Misty Copeland joined the American Ballet Theater corps de ballet in 2001, she's become not only a critically acclaimed classical artiste but also a commercial juggernaut. Between corporate partnerships (Diet Dr. Pepper, Coach, Under Armour), side projects like a dancewear line, and pop crossovers like dancing for Prince, she's built an impressive brand. But in her new memoir — Life in Motion: An Unlikely Ballerina, out now — she relates the complicated story behind that successful, photogenic surface.
Copeland was raised by a single mother in San Pedro, California, and had a chaotic upbringing that included a court battle for her own legal emancipation. She started dancing at a Boys and Girls Club when she was 13, and never looked back as she embarked on her tough climb through the ranks of the mostly white ballet world. "It's weird for minorities," she says, "even just to buy tickets to the ballet. We feel like it's not a part of our lives and we're not a part of that world."
Copeland, who is currently the only black soloist in the company (and its first in over a decade), hopes her memoir will change that. The Cut spoke to her about ballet politics, body image, and what's next.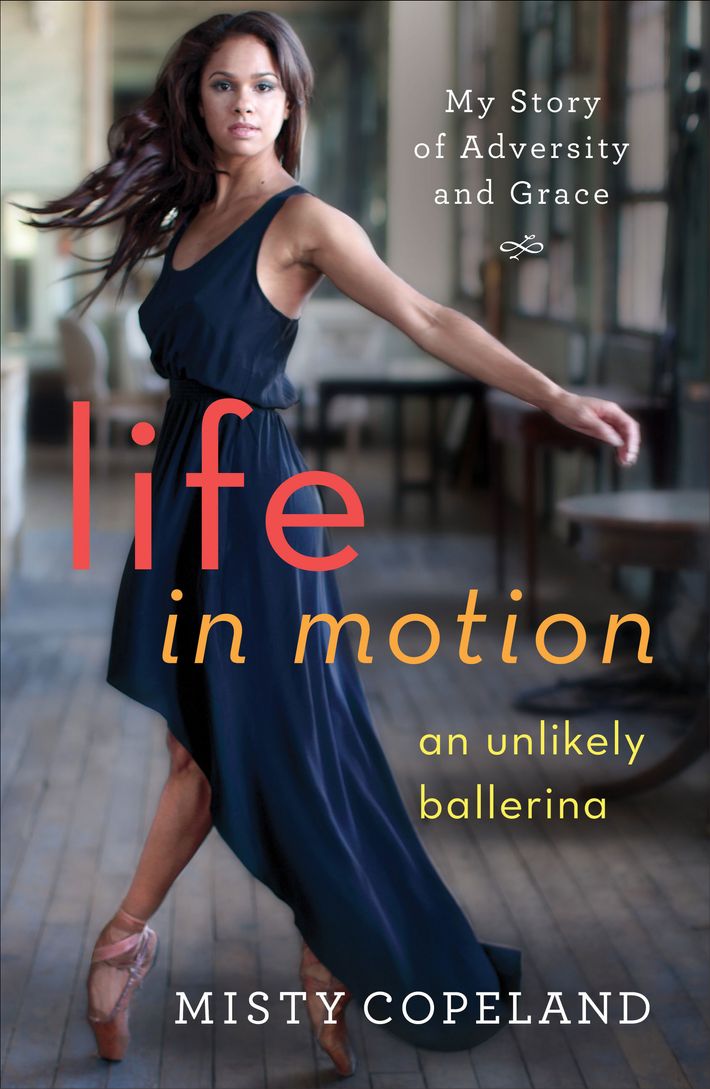 Was it always your intention to write a book? Why do it now?
I didn't know if I'd ever write a book, but I knew that eventually I would share my story some way. I always thought it would be at the end of my career. But Simon & Schuster/Touchstone reached out to me with the idea for the memoir, and it felt like perfect timing. We're treating it not as the end, necessarily, but that I'm sharing a section of my life and there's more to come.
Was it difficult to address some of the subject matter? You talk a lot about your family and about racism in the ballet world.
Oh my goodness, this was like therapy! [Laughs.] Of course, sharing the really intimate details of difficult situations with my family was difficult, and so was trying to share the experience of being an African American woman in a way that makes people understand. I wanted to share stories and explain why I think these things happened — I didn't want to put the ballet world in a bad light, just to enlighten people. It was a fine line of choosing the right wording.
As a dancer in the ABT, did you encounter overt racism?
A lot of it wasn't so black and white and in my face. But I knew it was happening around me, and I would hear from other people things that were being said about me. Things about how I didn't fit in, how I didn't have the right body type because I was "curvy." Certain people, they'd come in and cast ballets and wouldn't even give me the time of day or the chance to see if I was talented enough to portray certain roles. They think the corps de ballet should be uniform and that's the thing. It's a visual art form, so they're judging me on my physical appearance, and some of them just don't want to see brown skin on the stage. It could have stopped me many times, but I was extremely fortunate to have a teacher who saw past the color of my skin.
So are there black dancers whose careers are stymied before they even get out of the starting gate?
I hear stories from young dancers that I've mentored who have really head-on dealt with being told they can't do this. That they should find another dancing path because ballet would be extremely difficult with brown skin. They are being told that to "protect" them from getting to that point where they are going to be rejected. It's difficult to experience that at such a young age. It's difficult to look around and think, Why am I here? I'm the only one! I don't fit in.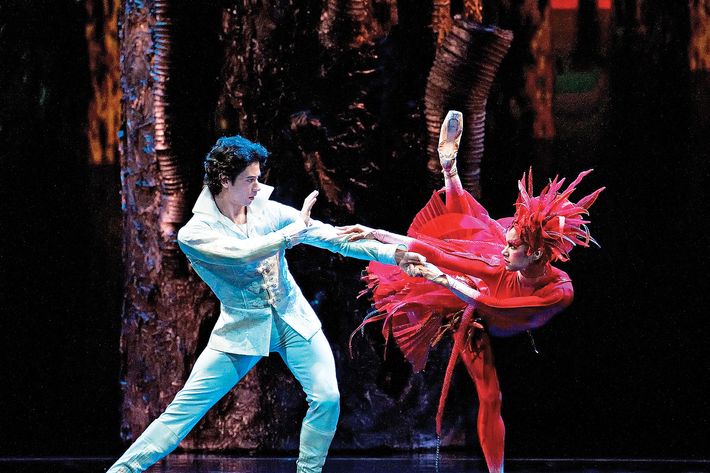 Well, what are you doing to change that?
It's such a traditional and historic art form that people are afraid to change it. They're afraid for it to grow. But I think it has to if it's going to last in the world we live in today. It's hard to change someone's ideas when they might not even really consciously know that they're being racist, or have racist ideas, just because ballet has been this way for hundreds of years.
Are you worried about being pigeonholed as "the black ballerina"?
That is definitely not a concern of mine at all. I am a black woman and my experiences would not be what they are if I wasn't. I'm so happy to share those experiences, for other people to be able to learn from them. It doesn't bother me that I'm identified in this way. I know that I'm talented, and I know that I'm not in American Ballet Theater because I'm black — I'm here because I'm a gifted dancer.
You also tackle a lot of body-image issues in your memoir.

I think that ballet has evolved somewhat in the way our bodies look — because of the change in cross-training, and the type of choreography that we do nowadays. I think that dancers are more athletic now than they used to be. So I just think that there's a different understanding of their bodies than ballerinas used to have. For me, hearing those words — lengthen, lose weight — and being so small, I understood what was being said, that it was the shape of my body, and so it took me so long to figure it out and figure out what I needed to be eating and working out. It's really just getting to know your body personally because not everyone's the same.
What are some of the challenges you're facing as you continue to grow as a dancer?
It never becomes easy. There are so many roles that I'm preparing to do that I've never done before. It's just focusing and pushing myself artistically. I want to be a principal dancer. I would be the first-ever African American woman to be a principal dancer in an elite company, so that's still my goal right now.
No pressure, huh? How much longer do you think you can keep dancing?
I'm here to be a ballet dancer, but the reality is you can't dance for very long. I'm 31. As a principal dancer, you're not onstage as much and you can dance until you're about 40 — otherwise I'd say around the age I am now, you'd retire if you were still in the corps de ballet. Hopefully, I'll be dancing for the next ten years.