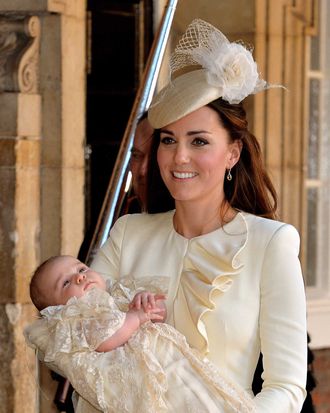 Photo: WPA Pool/Getty Images
There's a new person to ensure that Kate Middleton and Prince William's royal hands aren't unnecessarily sullied by their infant son, Prince George, and Hello Magazine and Us Weekly  have alleged "inside knowledge" on the new royal nanny. Ready?
• She is a woman.
• She is Spanish.
• She's in her mid-30s.
• She's "mostly cared for children of the aristocracy in the past."
• She "lives for her job."
So many questions unanswered. Does she fly? What is her stance on a spoonful of sugar? What are a few of her favorite things?