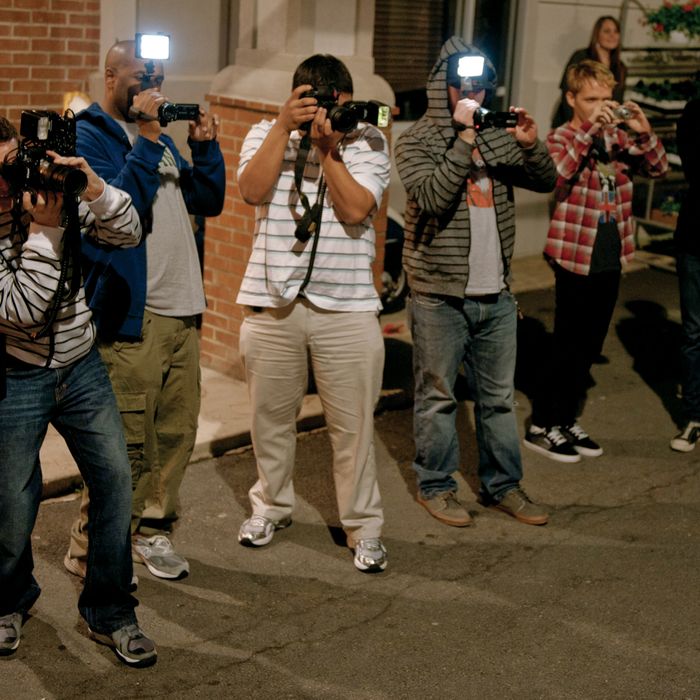 Photo: Marvin Joseph/The Washington Post
In the late 2000s, Jennifer Buhl made somewhere around $10,000 a month celebrity-stalking as a successful paparazzo. It's a career where fielding vilification from celebrities is the norm and allowing Matthew McConaughey to happily show off his beach body is a major boon. It's an odd job.
Buhl has published a memoir of her experience — Shooting Stars: My Unexpected Life Photographing Hollywood's Most Famous — and discussed some excerpts with the New York Post. In one section, she recalls watching Drew Barrymore emerge from her house with an assistant in various Pink Panther–worthy disguises:
The pickup rolls by too nonchalantly, and it's moving so slowly that I am able to tiptoe up and peer inside. There's a dog curled up on the passenger seat floor, but that's all I see. The truck carries on.

It takes a minute to register: No normal dog would lie on the floor curled up in a ball when he's just gotten into the car.

"Elif, get in the car! Drew's under her dog!"
After her third year, Buhl quit. She now takes family portraits in Boulder, where it's unlikely that she will ever hear Hilary Duff snarl at her or Seal threaten to bitchslap her ever again.