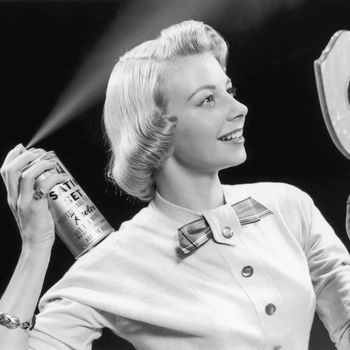 Photo: Lambert/Getty Images
As hair care becomes more and more specialized and complex, at some point, you look at your crowded sink and have to ask: Do I really need all these bottles?
The answer: It depends on how high-maintenance you are (and, how tolerant of a cluttered medicine cabinet). When I learned about dry conditioner — yet another product to add into the rotation — I was skeptical. Was it really worth the space it took up?  According to the hair stylist Oribe, who offers sells a dry conditioner in his line, it's like fabric softener for your hair. It contains oil, often argan, and other proteins that are highly micronized into a fine, rather than wet, spray. It can be used for tangles, frizziness, and for adding softness in situations when an oil might be too heavy or wet. It can also help perk up a second-day blowout.
While dry conditioner will probably never be as ubiquitous as dry shampoo — and indeed, some brands which previously had a dry conditioner have discontinued them — there's definitely a niche.
I used it instead of serum to make some baby hairs near my hairline behave. I have also used it all over my head on ratty, roughed-up second day hair, and it took care of flyaways and made it easy to comb through. (It also worked well on my two boys, who cannot tolerate heavy products but whose hair often looks like they've been rolling around in the brambles for hours).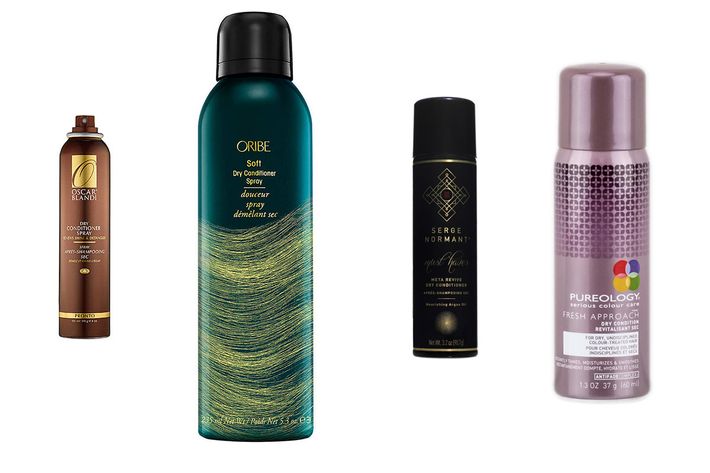 Below, the four dry conditioners I tried:
Oscar Blandi Dry Conditioner Spray, $25: This one is the wettest of the bunch and best for really tangled hair (like that of small children).
Serge Normant Meta Revive Dry Conditioner, $25: It smells so good. I am guilty of using when my hair is plenty soft, just as a pick-me-up.
Pureology Fresh Approach Dry Condition, $19: This one is wetter than Oribe's and drier than Oscar Blandi's. It's ideal for colored hair because it contains a color-protecting complex. 
Oribe Soft Dry Conditioner Spray, $35: This one wins best all-around spray. It left absolutely no residue and has a soft, non-invasive smell.