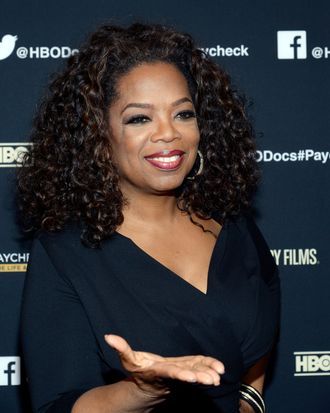 Photo: Kevork Djansezian/Getty Images
Oprah developed a line of tea, just for you, at Starbucks. It's called the Teavana Oprah Chai. Will it be the coziest, most soul-warming hug of a cup of tea you have ever encountered? Without a doubt.
Anyway, Starbucks will sell Oprah tea starting on April 29, and the proceeds will go to the Oprah Winfrey Leadership Academy for Girls. She calls making her own tea blend "a unique opportunity and fun to the tenth power." Tenth-power fun in every cup!