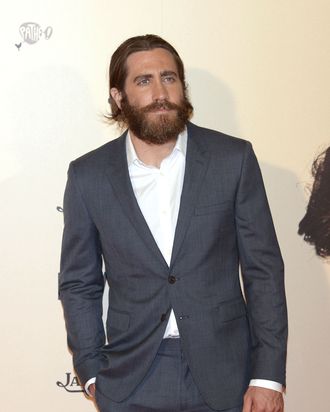 Photo: Fotonoticias/Getty Images
Since growing out his hair to ponytail-length this fall, Jake Gyllenhaal has been no stranger to the man-bun. Though formerly a fan of the slicked-back look, the actor appears to be switching up his styling: Last night, at the Madrid premiere of Enemy (a new "provocative psychosexual thriller" in which the major plot-point involves a bearded Jake Gyllenhaal playing his own doppelganger) he showed up in a full beard, mustache, and center part. For the casual chignon, Gyllenhaal pulled his hair back to form a messy bun at the nape of his neck, tucking his loose bangs conveniently behind his ears.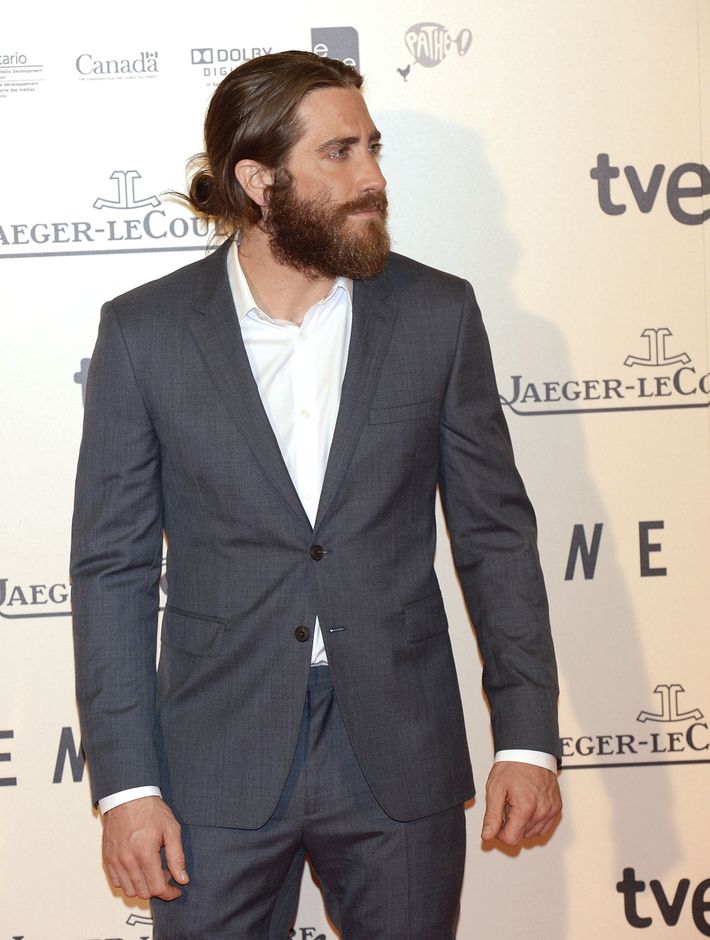 Other men who have worn similarly forehead-forward hairstyles (to varying effects) include David Beckham, Owen Wilson, and Jared Leto.