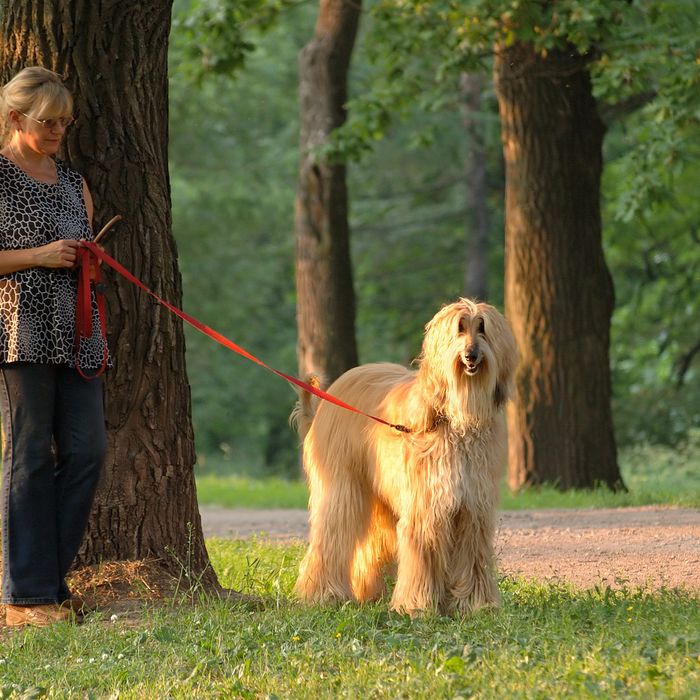 Here is a reminder that people collect hair from their dogs, so that they can bring it to someone who will turn it into yarn, so that they can wear their dogs' fur as a sweater.
This fur-entrepreneur, Doumé Jalat-Dehen, runs a small business based in France called Dog Wool. Here is their mission:
For your dog's well-being you should brush it regularly. However, do not discard it's [sic] undercoat! Keep it and after a few months, you will be to able to knit a hat, scarf or jacket … A dog's undercoat is a comfortable material, soft and very warm. It may well compete with mohair and contrary to popular belief, it does not smell nasty.
Photographer Erwan Fichou took a series of portraits of the dogs and owners, side by side. The best part is how oblivious the dogs look about the whole thing. These dogs appear to have no clue that their owners are harvesting their fur for warmth and fashion.