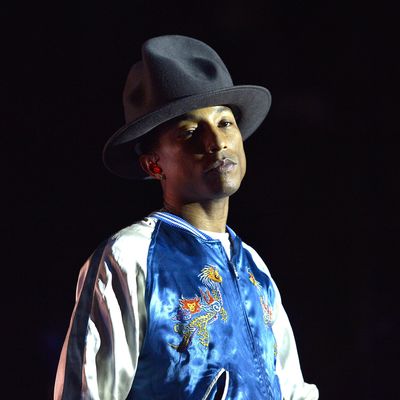 Photo: Bradley Kanaris/Getty Images
Pharrell Williams will be launching a new unisex fragrance called G I R L (spacing intentional). Created in partnership with Comme des Garçons, the scent bears the same name as Williams's latest album. No details about the specifics of the actual scent have been released, but Williams was full of praise for the label, saying:
As one of my favourite designers once said, 'Comme des Garçons is your favorite designers' favorite designer … the top of the top, the best of the best.'
The fragrance will be out in September 2014, when men or women comme des garçons (which translates to "like some boys") can start saying, "I smell like a G I R L." Gender-blurring indeed.