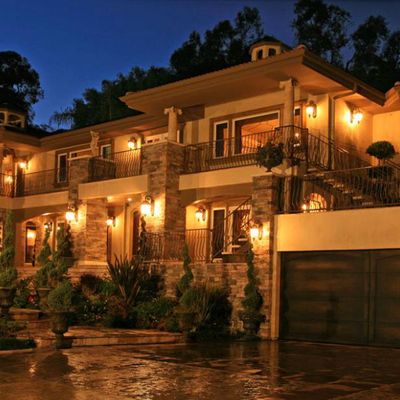 Photo: MSM Luxury Estates
How much would you pay to be haunted by the ghost of Kris Jenner or the shimmering specters of Khloé, Kim, and Kourtney Kardashian? What wouldn't you give for the mirage of Bruce Jenner to float about your domicile? Does $6.25 million sound like a fair price for these poltergeists?
Well, I only ask because TMZ reports that you can purchase the mansion used in exterior shots as the Kardashians' residence on their hit biopic drama, Keeping Up With the Kardashians. Although never in fact occupied by the Kardashian Krew, the house has appeared in True Blood, NCIS: Los Angeles, and Entourage.
The Kardashian-Jenners reportedly used a stand-in house for security reasons. The fact that it represents their general policy on authenticity is only a bonus.