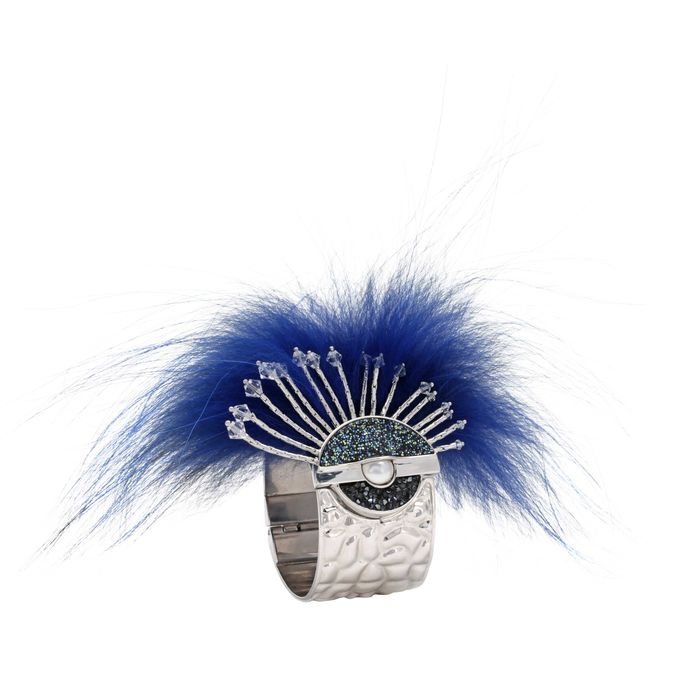 Fendi made the most of family talent when it enlisted Delfina Delettrez Fendi, the cult jewelry designer (and granddaughter to Adele Fendi and daughter to Silvia Fendi) to create exclusive jewelry for spring 2014, available in stores now. The result is a collection filled with her signature offbeat, surrealist style: cuffs, rings, and ear cuffs (ranging from $650 to $1,100) that feature removable pastel-pink, fuchsia, or cobalt-blue puffs of mink fur and feathers.
Delettrez Fendi's taste for Art Deco is evident in each piece, and so is her playful subversiveness: Many of the items feature white pearls as irises and pavé crystals — sometimes with long silver prongs — that function as abstract eyelashes. It's the decadent touches of fur, feather, and crystals (and how they mix with the otherwise-sparse Futurist shapes of the jewelry itself) that make this collection feel uniquely Italian — and very Fendi. Click through the slideshow below to see our favorite pieces from the collection.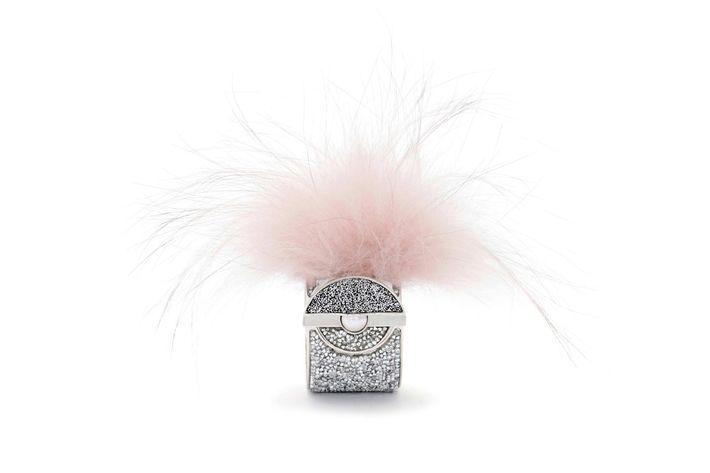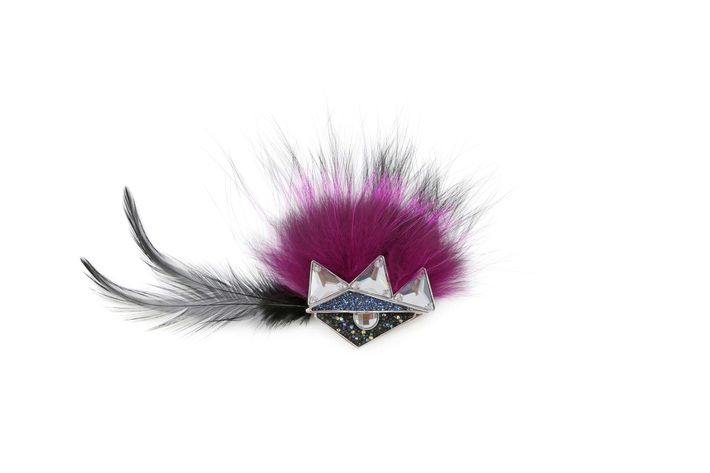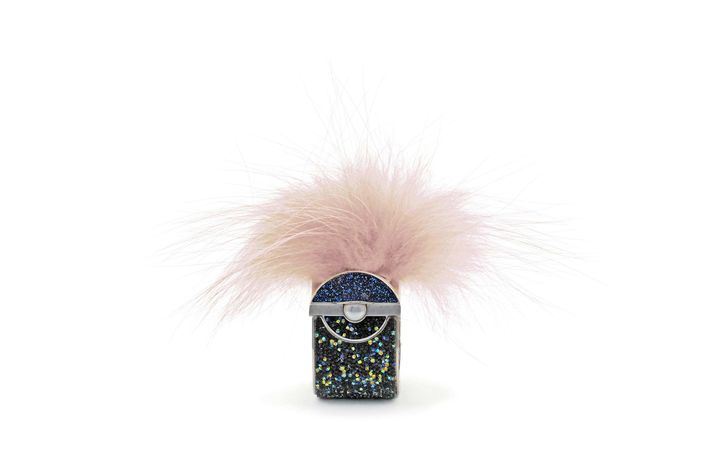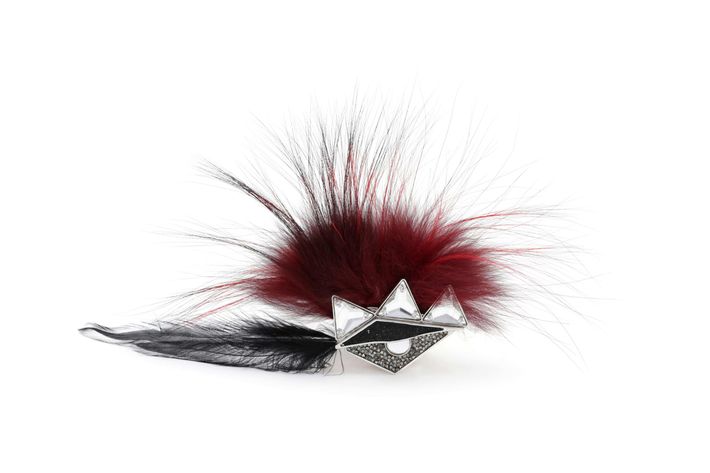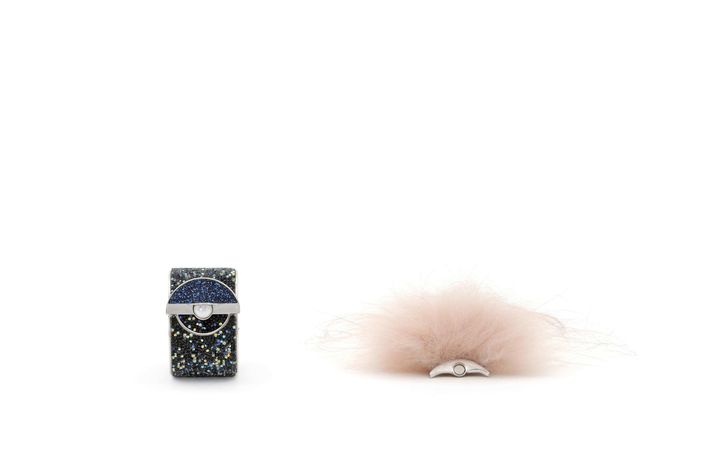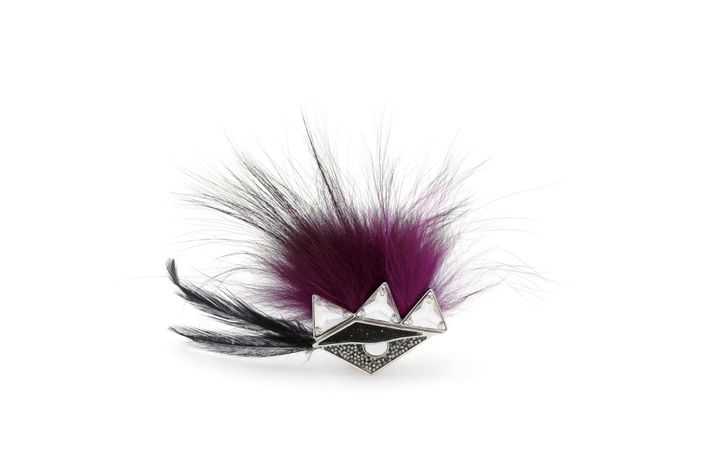 Metal and Swarovski ring with mink and fox fur fuschia feather ($750).