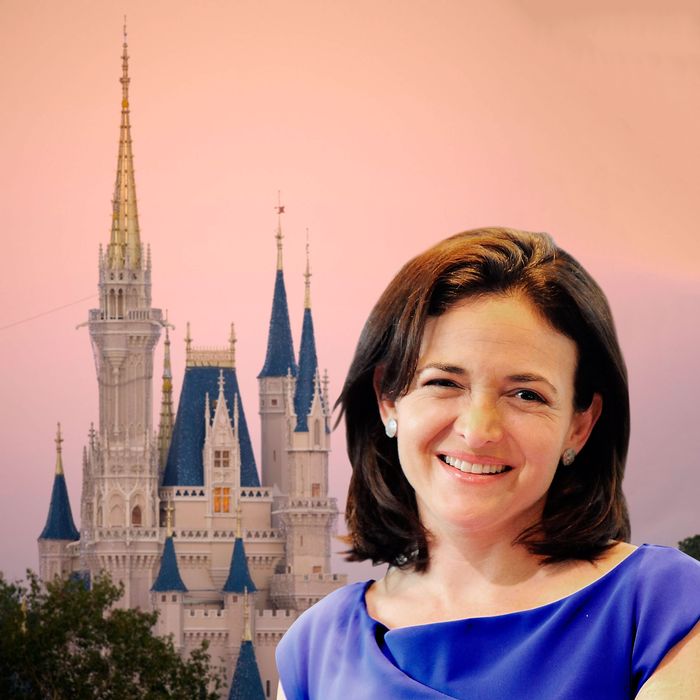 Photo: Photos: Jun Sato/WireImage, Disney
The New York Post is speculating that Sheryl Sandberg might be in the running for next CEO of Disney. Current CEO Bob Iger is set to step down in the next two years, so rumors of who will land "the most coveted job in media" are swirling:
Sandberg already sits on the Disney board and is said to have had conversations about her interest. "Sheryl has great leadership skills. Disney should pick someone who understands advertising, content and has experience of the digital future," said one person campaigning for Sandberg.
With total control, will she be able to combine the franchises of Lean In and Disney? Will kids get behind Disney PrinCEOS instead of princesses? Heavy is the head that wears the mouse ears, Sandberg.