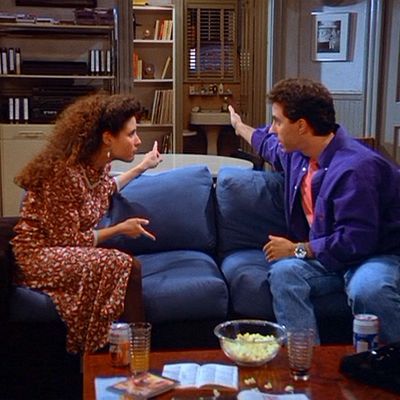 "What is Normcore?"; "Are You Normcore?"; "Are You Normcore?"; "Normcore: the Next Big Fashion Movement?"; "Are you normcore — or merely unfashionable?"; "Is this normcore?" These headlines — from Thought Catalog, Gawker, the Hairpin, The Guardian, the Toronto Star, and Tumblr, respectively — suggested that the Cut's analysis of normcore begat many questions, few answers. And so: What have we learned?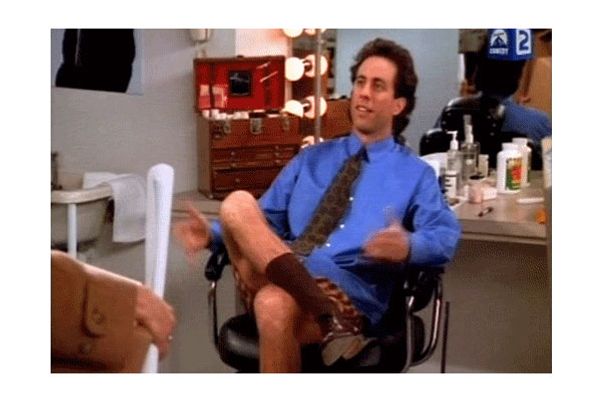 Within a week, normcore had been declared a meme. It had been rendered as a pie chart. It had been politicized: Sarah Palin told Sean Hannity she was concerned that Obama's "mom jeans" might make him look weak, leading Gawker's Max Read to wonder if this meant that Obama might be "too normcore to defeat Putin." GQ's Luke Zaleski bestowed a new title upon our president: "Commander-in-Chief and #Normcore practitioner Barack Obama."
Normcore went abroad. In Canada, reporters were split as to whether normcore implicated the love and light or the anger and dark in human nature. Graham Slaughter at the Toronto Star wrote that "aside from the clothes, it's about human connection"; Laura deCarufel at Elle Canada, meanwhile, concluded that "fear is the undisclosed lifeblood of a hipster." The Telegraph's Ellie Pithers listed the top five British normcore icons (the Obamas and Seinfelds of their land), while French Slate had this to say: "Le normcore: plus hipster que les plus hipsters, soyez fou: soyez normal." All I know is that "fou" is "crazy" and "hipster" is "hipster," but you can pretty much piece together the rest.
Jerry Seinfeld was the man of the hour for normcore, appearing in images for over a dozen articles on the subject (his wife was amused). Steve Jobs — mentioned in the same breath as an inspiration in the original article — only appeared in one response. But Jerry and Steve were soon joined by new normcore icons. Lindy West at Jezebel said normcore is Brian Krakow cosplay; GQ's Jian DeLeon made an apt comparison to Doug from Doug. Jules Muir at Pigeons & Planes rounded up 11 rappers who were formerly normcore (Snoop Dogg! 2 Chainz!). Luke O'Neil at Dazed wondered if it was the fashion version of "normaling" (30 Rock); he also wrote about normcore music, which is Fleetwood Mac and Flo Rida. Diplo was down: "I'm so into normcore." Tanlines rethought their cleaning rituals: "Vacuuming my apartment #normcore."
As of this writing, there are 804 posts tagged "normcore" on Instagram, with one for each of the following categories: "normcorelol," "normcore4life," "normcore friend," "normcorecat," and "normcorehat."
Gap, a traditional clothier of the normcorps, was delighted to steer customers in the right direction. Red Vines also attempted to join the party. Refinery29, Daily Dot, and the Gloss published how-tos; GQ listed ten normcore essentials for men. As Stella Bugbee predicted in an interview for Today (very normcore), the look was seen on the runways: Lucky Magazine and VFiles called Chanel's supermarket fashion show "normcore."
Other notable items:
- Lauren Bans's definitive analysis of the class and privilege implications of normcore.
- The Urban Dictionary definition for normcore from 2009: so normcore.