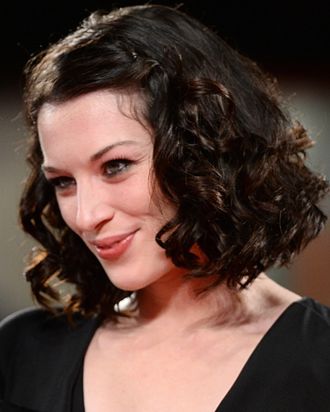 Photo: Venturelli/WireImage
Referring to the Duke porn star by her various pseudonyms — as the Cut and other publications have — isn't about protecting her "real" identity. Belle Knox's name is easily Googleable and the college freshman is not ashamed of her work. Instead, the courtesy is an acknowledgment that she is more than just a porn star, and her porn work might not be relevant to the rest of her life. Or so porn superstar Stoya explained in the Sunday New York Times. She wrote:
"My stage name is less about withholding parts of myself or maintaining privacy than it is a symbol of the idea that I am more than just my job or any other isolated slice of my identity. The strangers who call me Jessica at publicity appearances lean in far too close. They hiss it as if they have top-secret information. All they're doing is letting me know that they had 30 seconds to spend on Google and no sense of propriety — which may sound funny coming from a woman who flagrantly disregards it herself. They're often the same people who refer to my orifices as "that" instead of "your," as though the body part in question is running around free-range instead of attached to a person with free will and autonomy."
Stoya acknowledges that it is difficult to comprehend that a woman who objectifies herself for money is not, in fact, an object, and she challenges consumers to think of porn as any other job. They somehow manage not to feel quite so deceived by the double lives led by Hulk Hogan and Bono and Aviccii and Drake, after all.