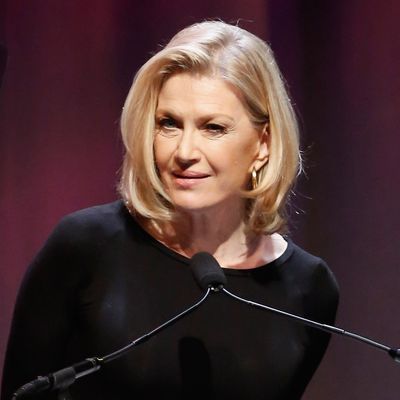 Photo: Cindy Ord/Getty Images
After hearing members of her ABC World News team complain that they never had time to exercise, Diane Sawyer bought everyone on her staff a gym membership at La Palestra — a swanky fitness club located on West 67th street. Now Team Sawyer can sign up for unlimited 30-minute group sessions with a personal trainer, reports "Page Six."

How generous! Everyone must be so happy … except for those employees who were bluffing all along and now can't use the handy "Sorry, Bob, I'm just too busy at work to make it to spin tonight" excuse.