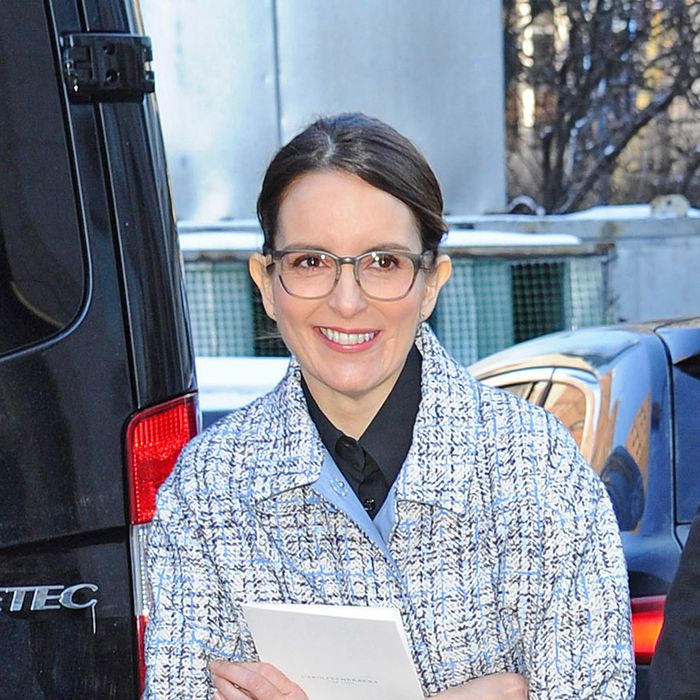 Photo: NCP/Star Max/GC Images
Guess what? Tina Fey accidentally wore her (fake!) Liz Lemon glasses home from the set of 30 Rock. How madcap of her. Even though she spoke about casually sporting ersatz spectacles, she told Time Out London she's also got a hard-and-fast fashion rule regarding eyewear: No fancy dresses and glasses at the same time, due to Dustin Hoffman–doppelganger concerns. Here's what she told Time Out: 
Yes, it's a fetishised object [glasses], but I don't feel like I have to wear them all the time any more. I try not to wear them if I'm wearing a gown … If I'm too dressed up with glasses, I tend to look like Tootsie.
Tina as Tootsie? Unimaginable! But also imaginable, and funny!