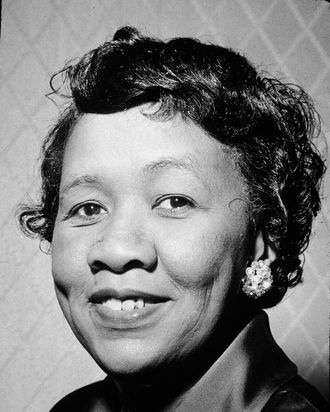 Photo: Express Newspapers/Getty Images
In the wake of criticism exposing the lack of diversity in Google Doodle honorees, the search engine seems to be making some effort to broaden their scope: Today's Google homepage pays tribute to Dorothy Irene Height, the civil rights and women's activist who would have turned 102 today.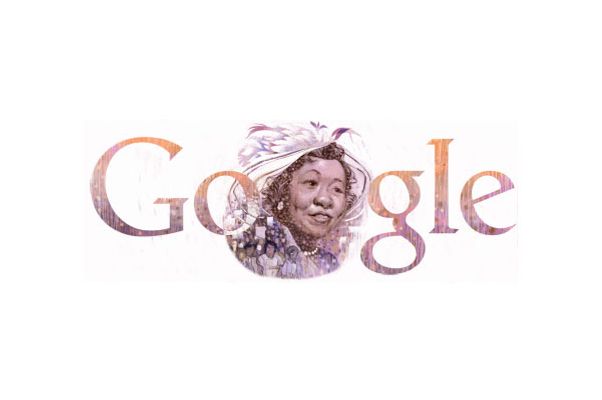 Called the "godmother of the civil rights movement" by Obama at her funeral in 2010, Height is credited as one of the first activists to recognize the intersection between the civil rights and feminist movements. After graduating with a masters in psychology from NYU, Height worked with the YWCA to fight against the exploitation of black female domestic laborers — who were, at the time, being hired by white suburban women for as little as 15 cents an hour. She later oversaw the desegregation of the YWCA, helped to organize Dr. Martin Luther King's March on Washington (though she was not asked to speak), and served as the president of the National Council of Negro Women for over 40 years. (You can listen to a speech she gave at a 1979 symposium about the NCNW's legacy here.)
Earlier this month, Google acknowledged that women have been underrepresented in Doodles — according to data from SPARK, from 2010 to 2013 only 17 percent of Google Doodles honoring individuals had been women — and, in honor of International Women's Day, stated their commitment to diversity and inclusion. According to SPARK, until Ella Fitzgerald was featured last year, no woman of color had ever been made into a global Google Doodle.