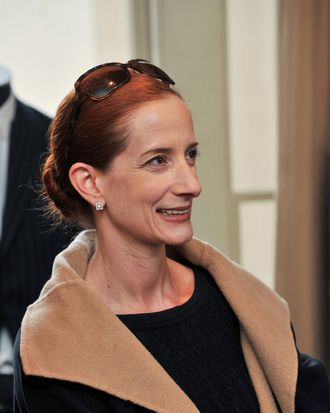 Photo: Nick Harvey/WireImage
The search is finally over: Vanessa Friedman, fashion editor of the Financial Times, will join the New York Times as its fashion director and chief fashion critic — a fancy new position that merges the jobs left behind by Cathy Horyn when she vacated in January and the one Suzy Menkes held before she decamped to Condé Nast International last month.
According to WWD, Friedman will start next month and will "head global fashion coverage" for both the New York Times and The International New York Times, which means her reviews will carry extra heft. The Times has also promoted Alexandra Jacobs, a current editor of the "Styles" section, who will become a fashion critic and fashion features writer.
Friedman has led the British paper's fashion coverage since 2003, an experience that will likely serve her well as she maneuvers between the domestic and international Times reader. She tweeted herself this morning:
Now the only question remains: Who will replace her at the FT?