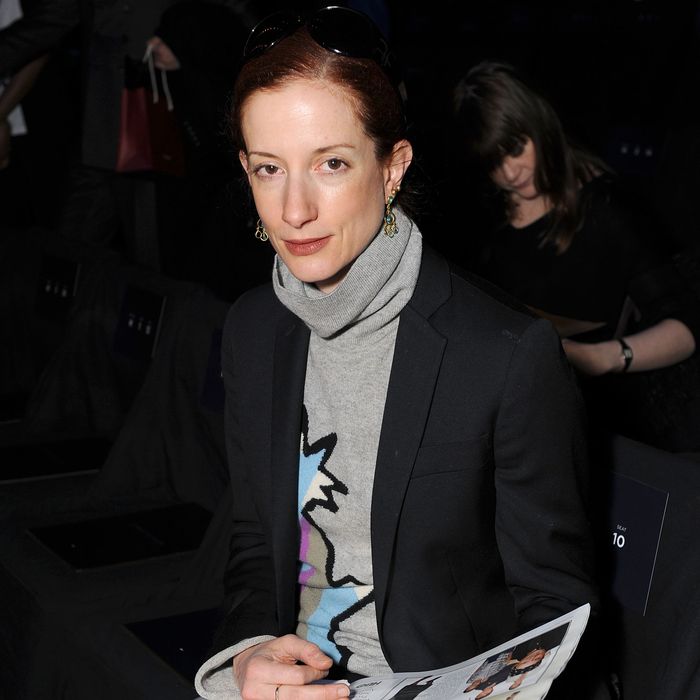 Photo: Katy Winn/Getty Images
Earlier this week, Vanessa Friedman announced her departure from the Financial Times and her new gig as fashion director and chief fashion critic at the New York Times. She might have landed one of the most respected jobs in fashion journalism, but it comes with more than one set of challenges, as she addresses in an interview with Style.com.
First, she will assert her own identity while filling Cathy Horyn–sized shoes: "I aim to be me," she said. "I would never aim to be the same as Cathy. She was terrific, and I have enormous respect for her and read everything she wrote. But we're different people and we're different writers. What I do will be different."
She also defends the existence of the fashion critic in the age of Instagram: "There is a lot of talk about the rise of the blogger and social media and how everyone's ability to become a critic has made formal critics less important," she said. "But I think what everyone is finding is that there is room for all sorts of opinions, some of them educated and some of them just literal."
She hasn't even seen her new cubicle yet and already Friedman is doing her part to end the internet-age-old war between established critics and upstart bloggers.