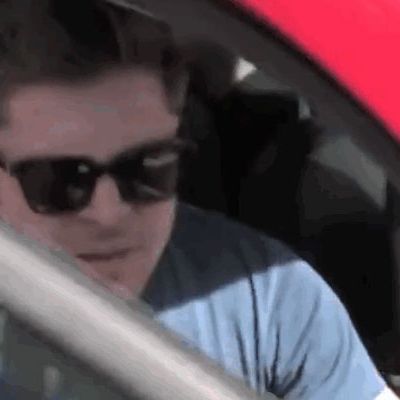 There are things knowable and unknowable and in between is the veracity of Lindsay Lohan's fuck list. ButLauren Yapalater
at BuzzFeed reports that we can know exactly what Zac Efron looked like upon discovering that Lindsay Lohan supposedly named him on this recently divulged, potentially true list of people she's slept with.
His face is the essence of enigma. Every time you look at it, it changes. Knowing smirk! Chagrinned denial! Embarrassed dismissal! A face that acknowledges the absurdity of Earth! It's the Mona Lisa of paparazzi-snapped celeb GIFs.
Not mentioned by the filming informant is that LiLo misspelled Efron's name. She put in an extra F, perhaps representative of their having fucked.