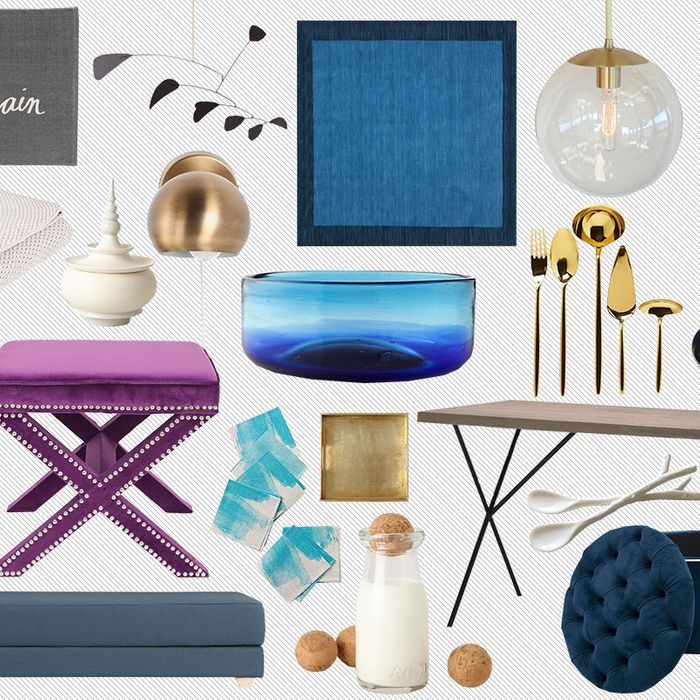 Now that you've done your spring cleaning, it's time to consider decorative touches that spruce up your space. Whether you're in the market for a few things to revamp an old room — or are looking to fill a brand-new one — small, interesting objects can go a long way. The Cut searched the offerings to bring you whimsical pieces that deliver more decorative punch than their price tags suggest. Click through our slideshow to see the Cut's 50 suggestions for upgrading your home, from jewel-like soap stones for just $8 to statement seating and unusual lighting.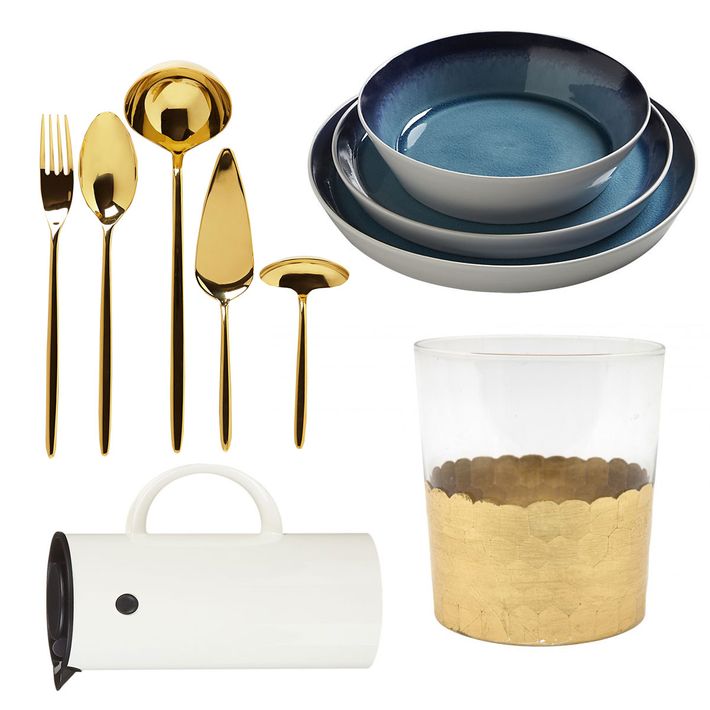 Mix Up The Tableware
With their bright color and streamlined design, these plates go perfectly with polished-brass flatwear.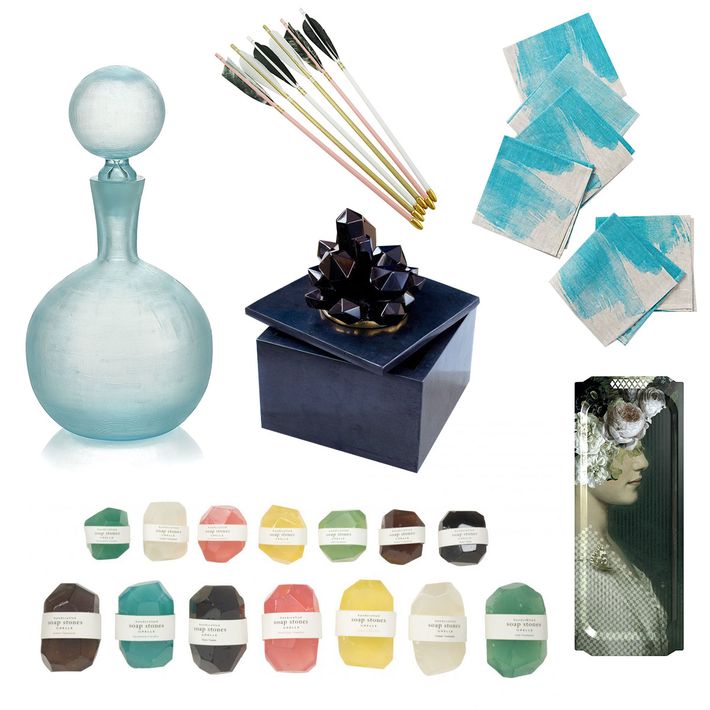 Go For Whimsy
Sometimes all one needs to update a home is a touch of the unexpected.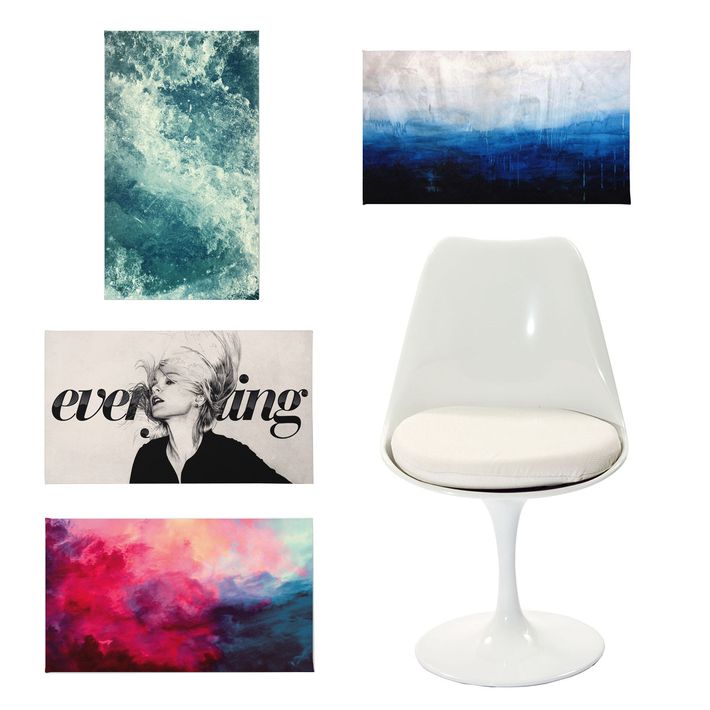 Juxtapose Statement Pieces With Minimalism
These photo-realist area rugs from Society6 are perfect for adding personality to a small space. You can soften and balance their impact by pairing them with a neutral piece, such as a white tulip chair.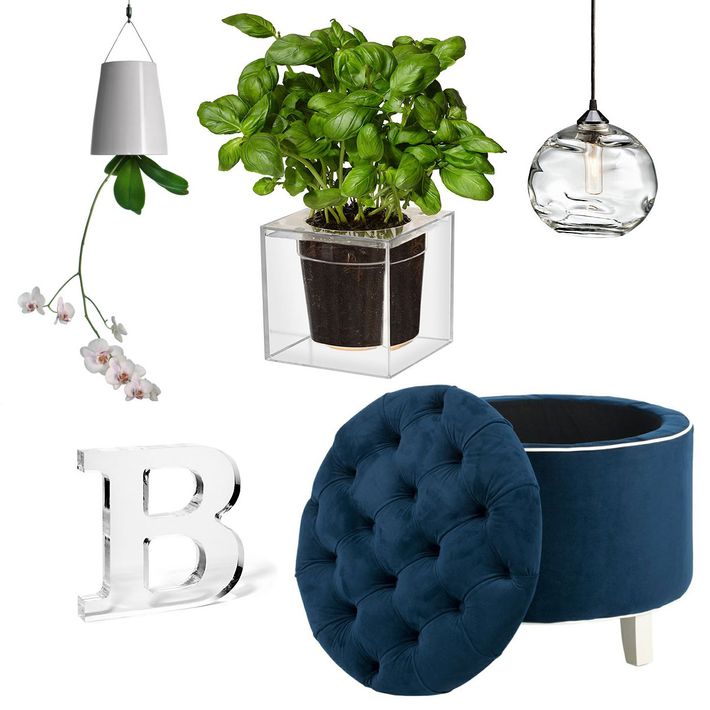 Make The Most Of Space
Make the most of all space, be it vertical or otherwise. Hang air planters and pendant lights for an extra touch of personality, and use touches of lucite to lend that airy transparency to your décor. Also, consider the storage ottoman when you're picking out seating for your space.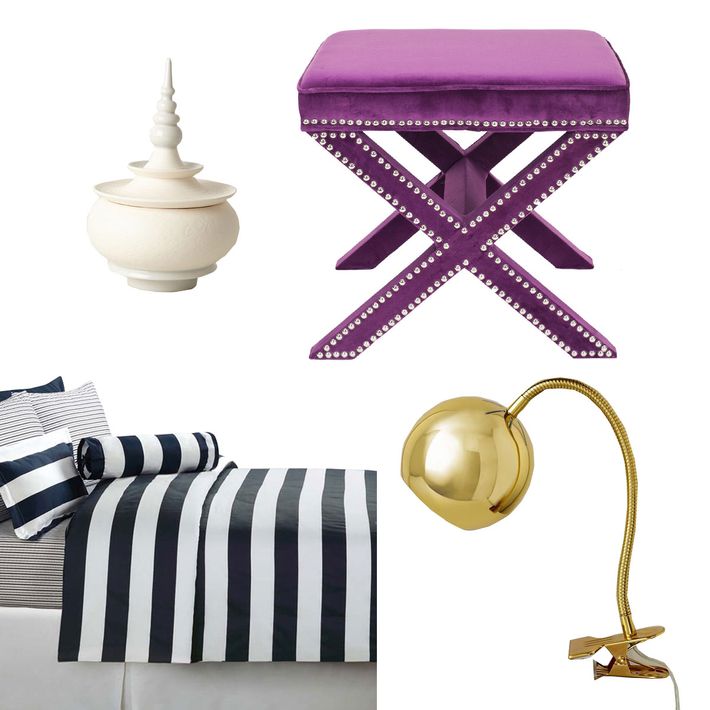 Go Bold and Bright
Don't shy away from rich colors that can punctuate the palette of your space, such as this velvet plum ottoman. Or use strong geometric patterns like this heavy cabana striping.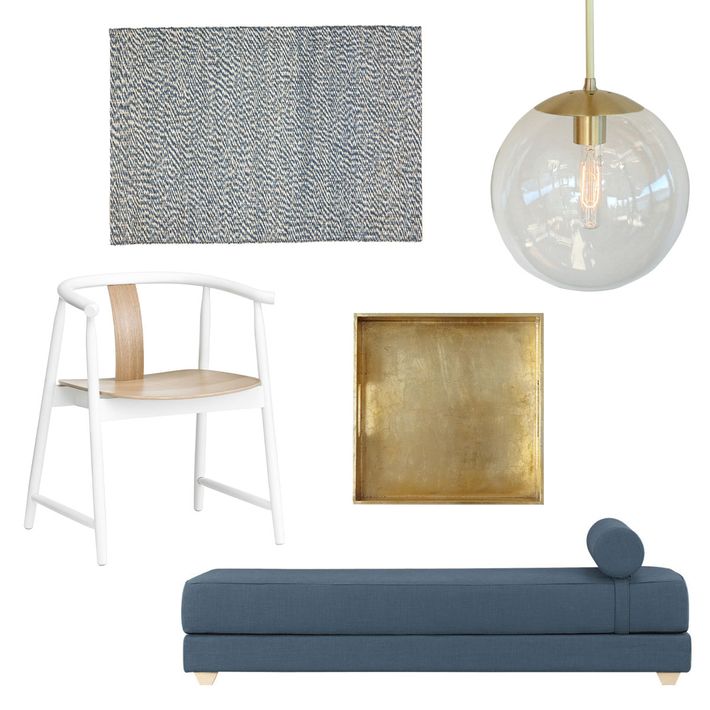 Clean Lines
Consider the shape of things first and foremost. Clean lines are easy on the eye and make a space feel serene.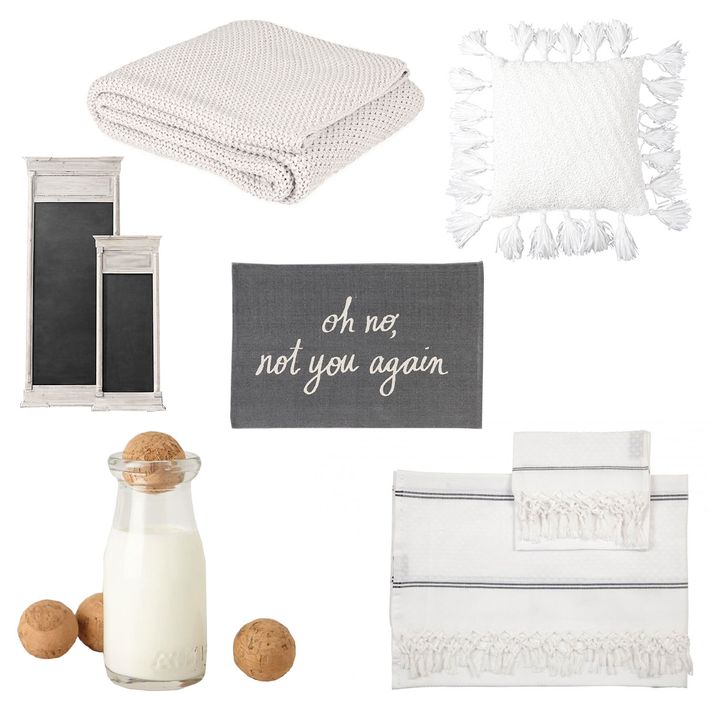 Make It Cozy
Soft, neutral colors make the perfect palette to come home to after a long day.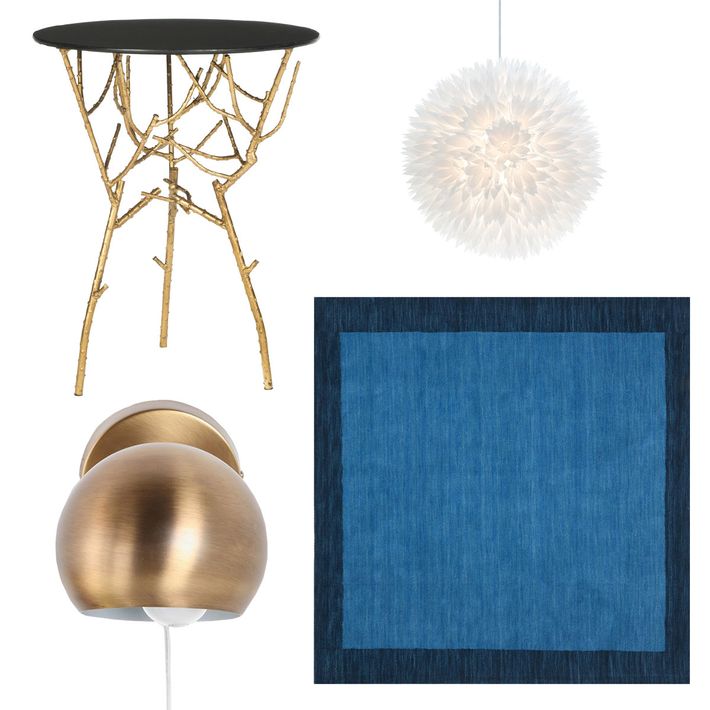 Mix The Unusual With The Usual
Every piece is an opportunity for whimsy. Think outside of the ordinary with unusual lighting like this bloom pendant, or this wall sconce. Or, if you're in the market for a side table, why not get one with unusual legs? It will instantly update your usual rug or sofa.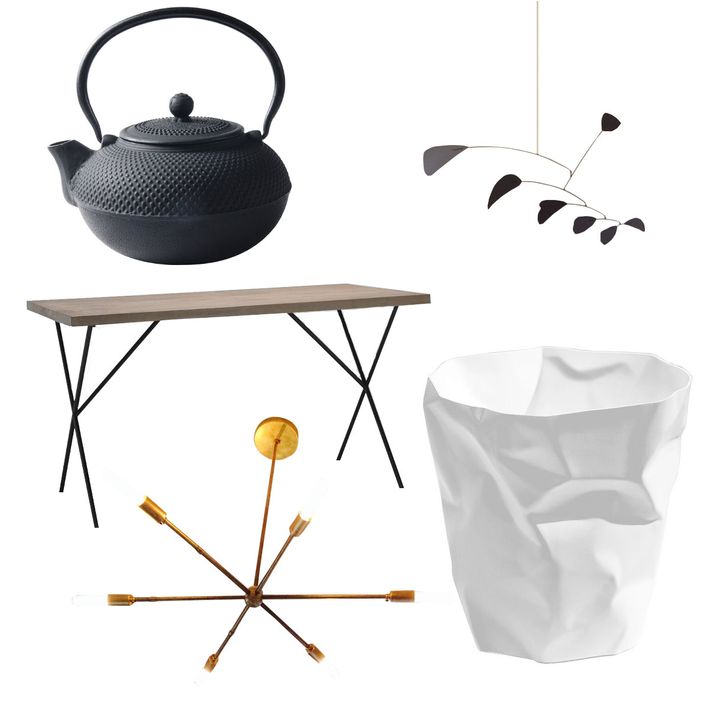 Keep Some Things Simple
If everything is a statement piece, it can be a visual overload. Pepper your space with pieces that are intrinsically simple like some of these minimalist pieces.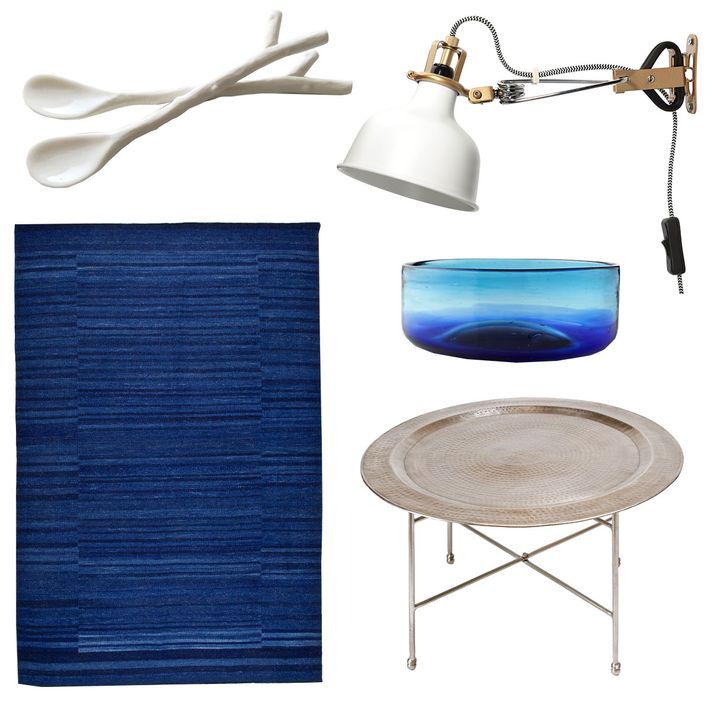 Mix Unlikely Materials
Texture is important. If you have lots of soft, fuzzy stuff, throw in some metal. If you have lots of shiny, glossy pieces, make sure to soften them with something matte like unglazed porcelain or velvet. And don't be afraid to mix metallic finishes. We like the industrial hardware of this Ikea lamp because, despite its brass hardware, it still works with this hammered-nickel tray table, and its enamel mimics the soft-white porcelain of these twig spoons.