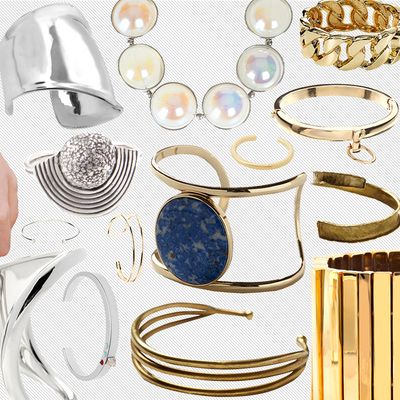 Unconventional accessories dominated the spring runways — from postage-stamp-size bags to large, look-at-me necklaces — but a subtler, more wearable trend was just as prevalent: the carefully stacked arm.
Residing in the gray area between the piled-up forearm and the singular tennis bracelet (or Nike FuelBand), stylists at Céline, Nina Ricci, Prada, and more sent models down the runways with two bracelets perfectly paired together on a single wrist. It looked and felt effortless — and is a trend much easier to personalize this spring. For example, try stacking a childhood bracelet you've had forever with a woven souvenir from a recent vacation. To get you started, we've culled some spring offerings and paired them together. Click through our slideshow below to see eight bracelets worth stacking.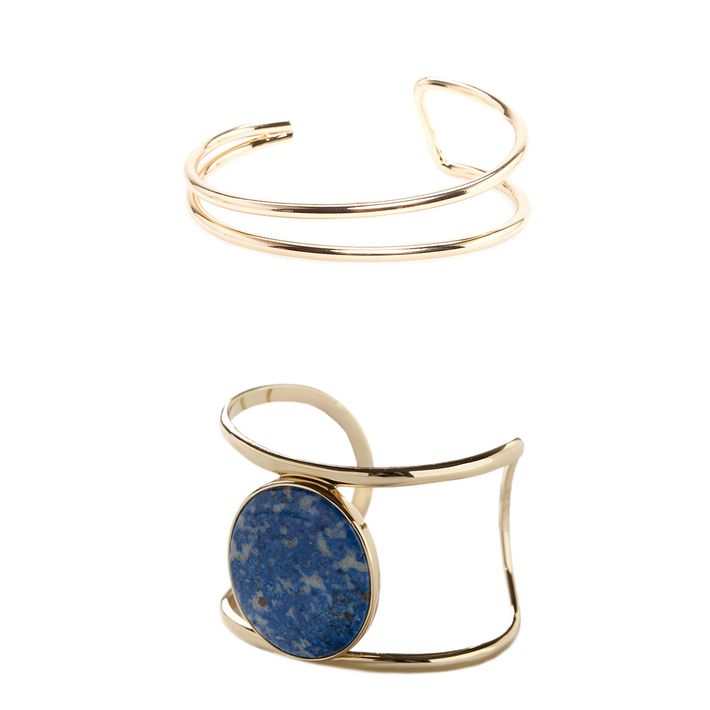 Among wiry shapes, a single stone or accent, like the lapis here, feels like a modern-eveningwear option with an arty, '70s vibe. Phoebe Philo would approve.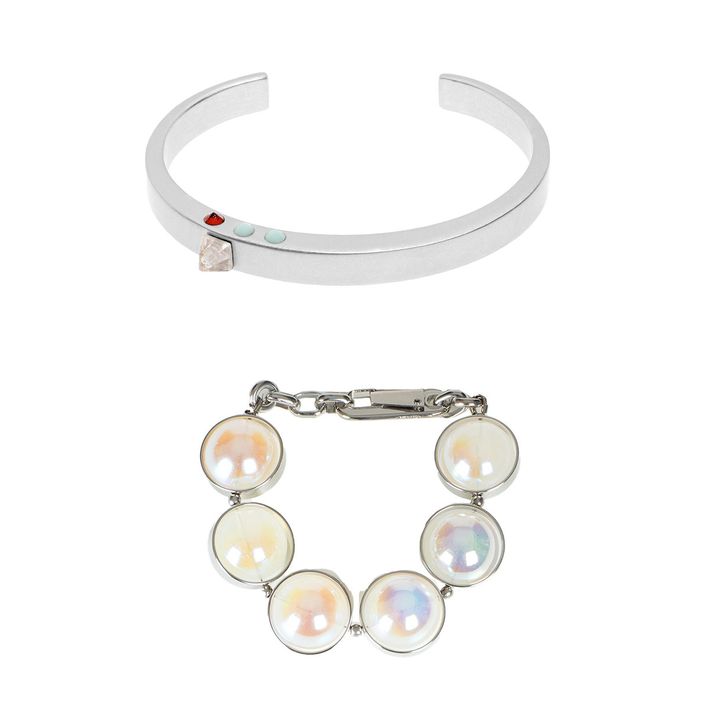 Without too much going on, the small mint-crystal accents on the slim bracelet play off of the iridescence of the beads on the Kenzo piece.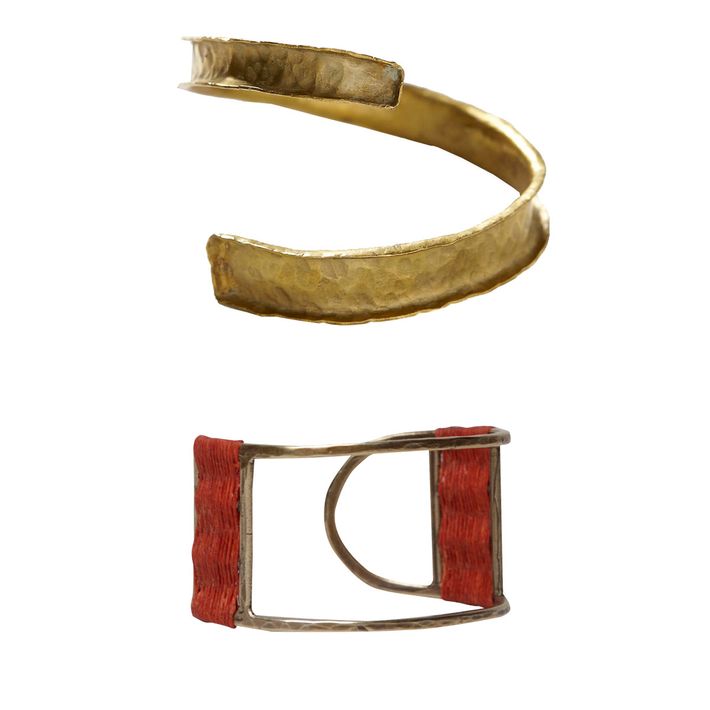 Organic handmade shapes and materials can work together in that got-this-on-vacation sort of way. We like the red waxed linen as an accent to the unfinished texture of the Made brass cuff.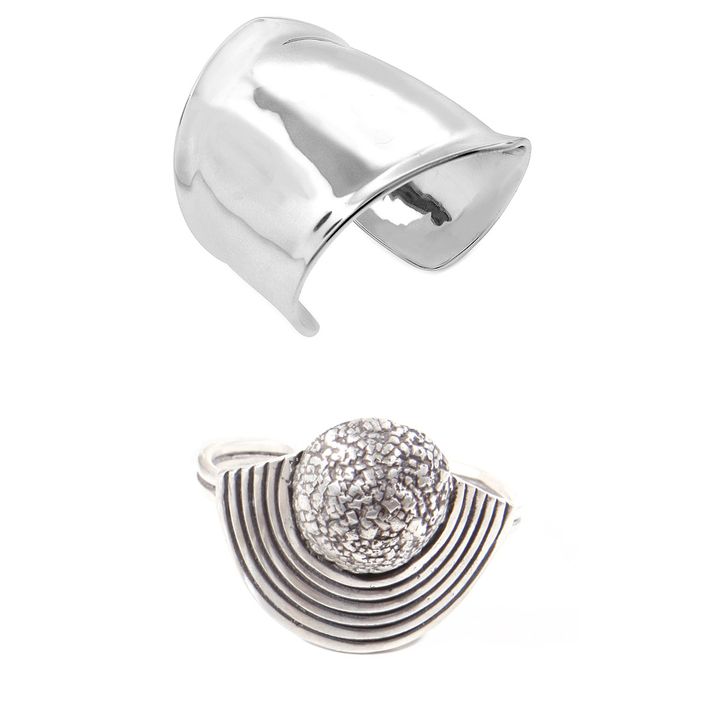 A mix of silver tones (both shiny and matte) are compatible when stacked. The matte finish makes for a look that's not too lustrous, and the shine elevates the overall effect.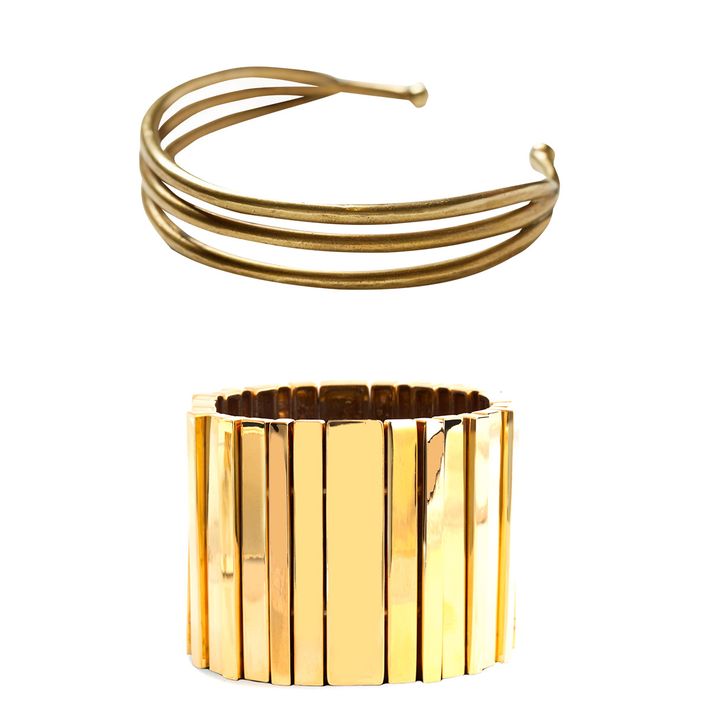 Play up both horizontal and vertical metalwork by pairing these two.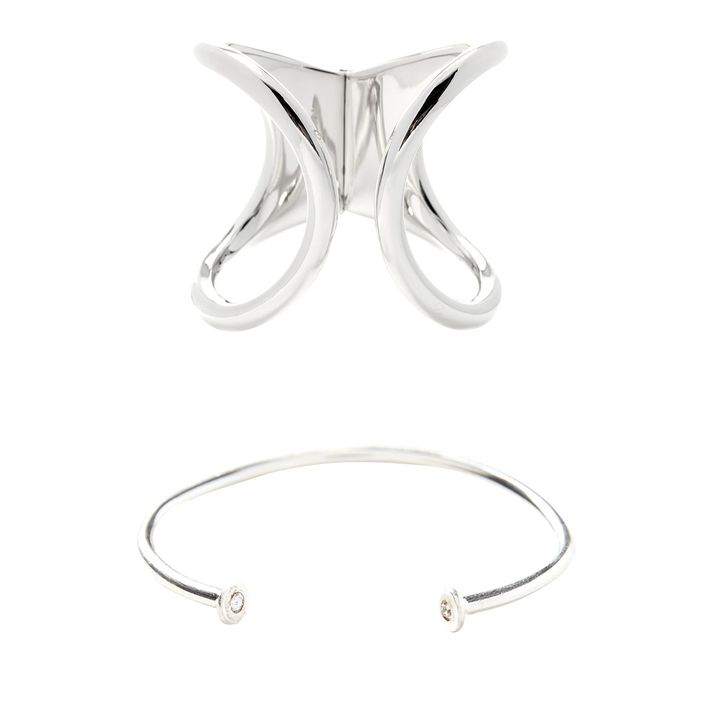 A bold, curvaceous shape combined with a delicate bracelet is an easy combination for spring. Additionally, these two can be worn separately, with one on each wrist, without evoking Wonder Woman.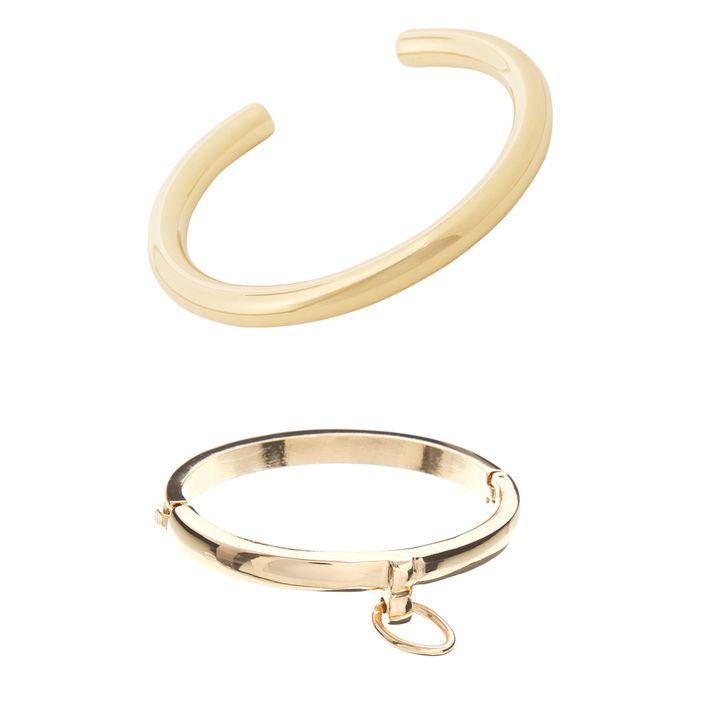 Smooth, round shapes in any gold finish will always look good together. Even when piled on, these minimal styles somehow do not feel overwhelming.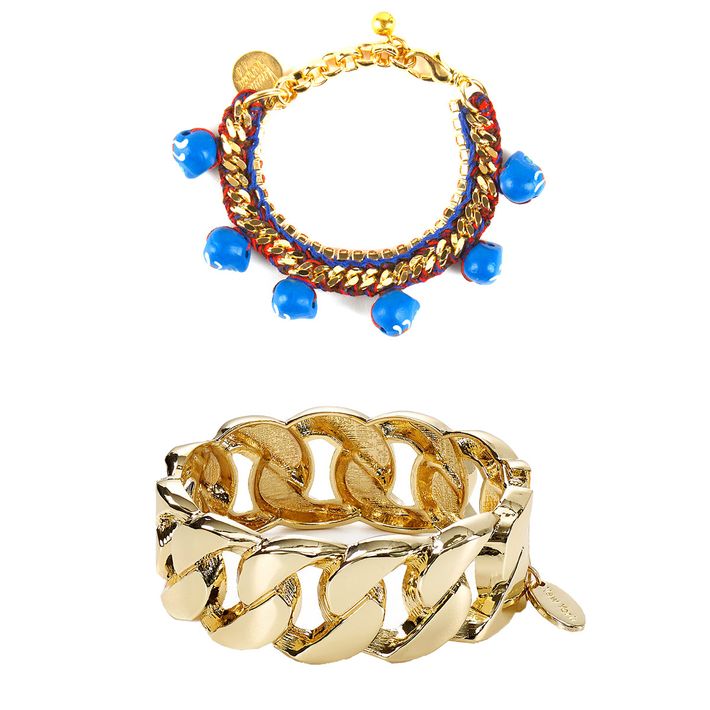 Two chains, two sizes. Classic gold chains are often layered round the neck, so think of your wrist as real estate to play with, adding color and accent shapes for a bit more personality.