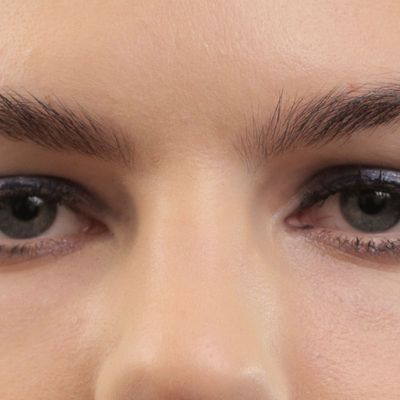 The common consensus among makeup artists is that we are making smoky eyes way too complicated for ourselves. Despite what YouTube makeup tutorials and pre-Kimye Kim Kardashian would have you believe, smoky eyes don't require five gradient colors or the eyelid space of an airplane hangar. Smoky eyes can be done in two steps: Apply color and blend. To prove it, Sarah Lucero, Stila's global director of education, showed us how to create a subtle smoky eye using one of her favorite underutilized eye-makeup colors: navy. Here's the new "two-step," with the first step showing the application of color and steps two through five showing the details for how and where to blend.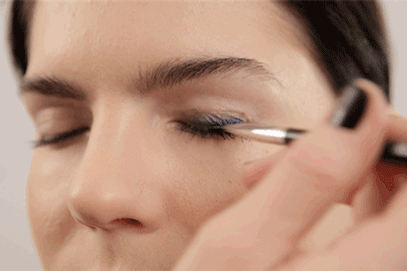 Step One: Lucero used Stila Cosmetic's Smudge Stick Eyeliner in Ultramarine, a slightly metallic navy, and, using a brush, applied it liberally along the lash line. Although Lucero used a brush because she had the color in a palette, you can use the pen format to apply. You want to draw the color from along the lash line up to the crease, so that you can later blend it out. Since you will be blending, don't be afraid to draw a thicker line along the lash.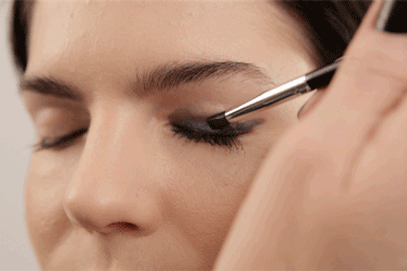 Step Two, A: Now start blending. Begin first by blending out the color tightly alongside the lashline (you don't want the color to diffuse too far yet).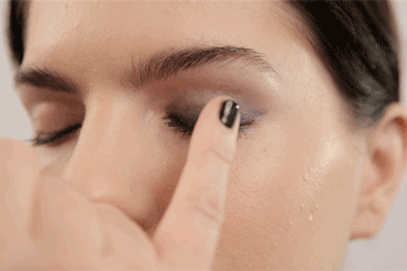 Step Two, B: Use your finger to dab and blend the color out to the entire lid. You want to use the wide pad of your finger to blend so that the color no longer looks like a line. Blend out softly to cover the entire lid, extending a little bit past the crease. Lucero cautions against blending much higher beyond that. "Too high is too Dynasty."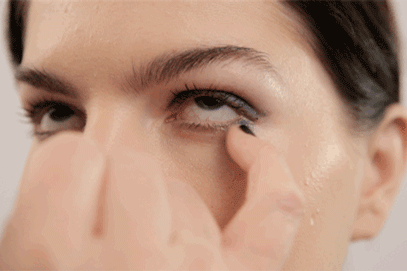 Step Two, C: You can also take some of the excess pigment blended from your fingers and dab a little under the lower lash line.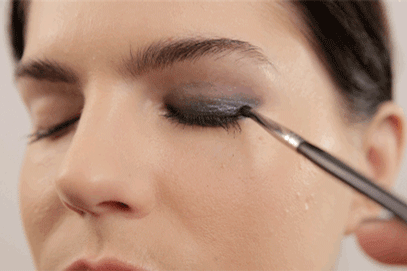 Step Two, D: Use an eye-shadow brush to gently extend some of the color from the outer corner of the eye, which you can do by using a sweeping-out motion to create a slight crescent shape. This gives the color a "faded-in" look with a slightly defined shape.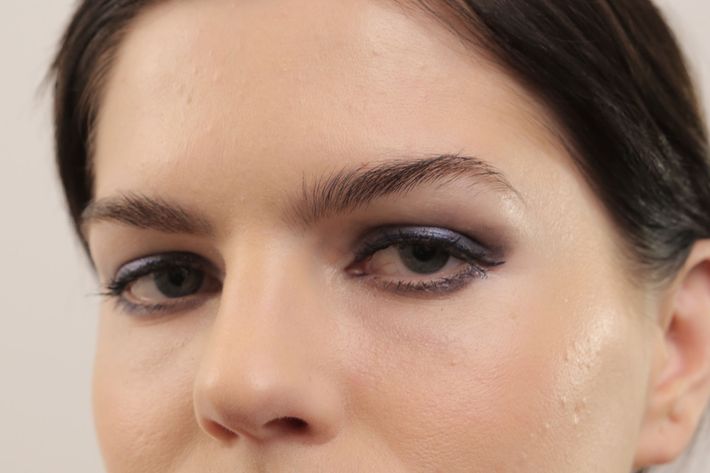 The finished look.