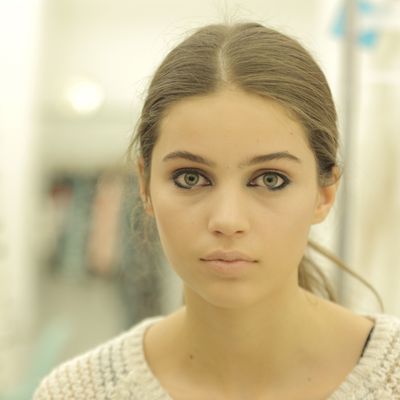 Impressive eyeliner — like an impressive career — depends on connections. Having one seamless line around the perimeter of your eye is like the beauty equivalent of having over 500 LinkedIn connections: a sign of expertise. But this past Fashion Week, the makeup at Tanya Taylor showed off the unexpected benefits of start-stop eyeliner, with a visible gap. The abbreviated line looked fresh, vivid, and slightly mod.
Uzo, the lead makeup artist for NARS Cosmetics, explained the look's appeal this way: While black eyeliner can look closed and recess the eye, "a slight gap underneath the eye can actually open it up." She showed us how to replicate the look below.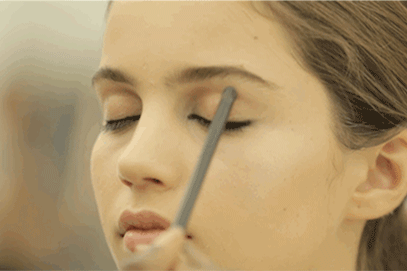 Step 1. First, Uzo defined the shape of the eye with Nepal eyeshadow, a rose-brown shade with the slightest hint of shimmer. (Since the liner is a strong look, she wanted to avoid a heavy shade on the eyelid.)
Step 2. Next, she lined the entire upper lashline using Via Veneto Larger Than Life Eyeliner. You can see above that she extended the line a little bit past the inner corner, to the tear duct, to "balance out" the break she'll be creating underneath.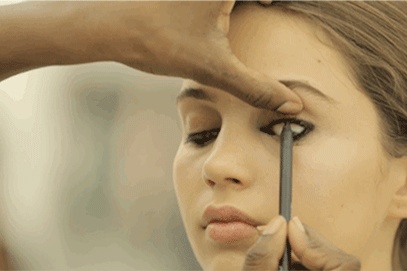 Step 3. Uzo also lined the inner rim of the upper lid with NARS Black Moon Dense Eyeliner Pencil. The texture of this is a little softer, making it easier to line the sensitive and delicate inner eye line. And yes, everyone's eyes look that gross when you are applying inner eye liner. That's how you know you're doing it properly.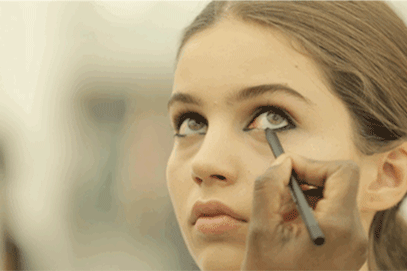 Step 4. Uzo uses the Via Veneto to also line underneath the eye, connecting at the tear ducts. She stops just about a quarter of the way through the bottom line. Midway below the pupil, she starts to draw again.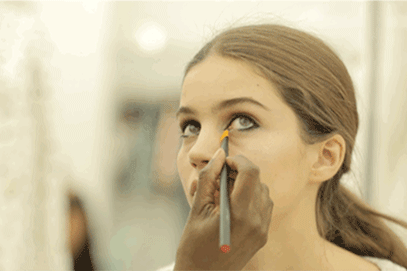 Step 5. To define the gap even more, she applies Radiant Creamy Concealer using a brush. She chose not to define the area with highlighter because she wanted the gap to look organic — it's attention-getting enough without extra glimmer. (That's also why she stuck to neutrals on the rest of the face.)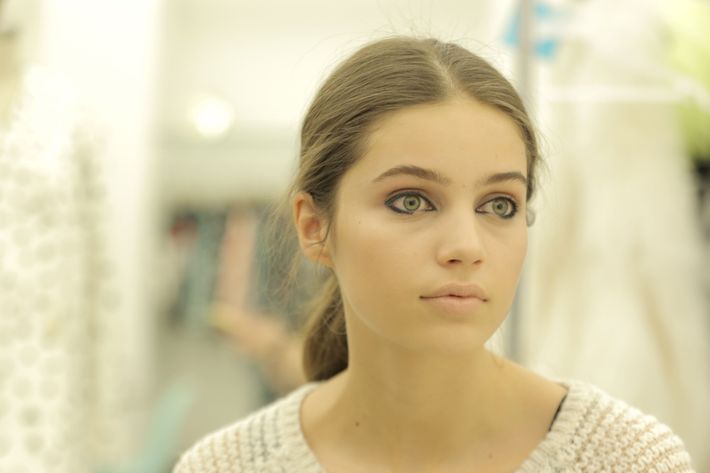 Step 6. The finished look!