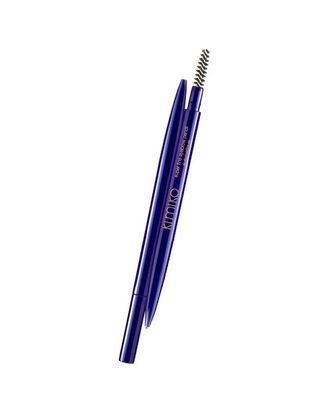 Photo: Courtesy of Kimiko
For most people, Cara Delevingne's lioness brows are everything, but my brow ideal is Jennifer Connelly: her brows have a slight arch, not so much like an unruly caterpillar but an elegant feathered plume. To whisper my brows into some semblance of that, I see Kristie Streicher (who also tends the brows of Michelle Williams and Rachel Weisz) who has a home office in Los Angeles, but also visits New York once a month at Warren-Tricomi Flatiron.
Thanks to her, I've discovered the wonders of brow-tinting (reduces your brow fill-in time by 70 percent) and the Kimiko Eyebrow Pencil. This slim graphite pencil is so precise that you can draw in an individual overplucked hair and no one will notice. Because the pencil is so slim, the tip never gets dull and the texture is never too chalky soft or hard. It also comes in the perfect shade of black — which is really a soft gray/black that doesn't look drawn on. It's so cleverly designed that for weeks, I didn't even realize that the end also contains a capped eyebrow comb.
Kimiko Super Fine Eyebrow Pencil Automatique, $25 at KimikoBeauty.com.