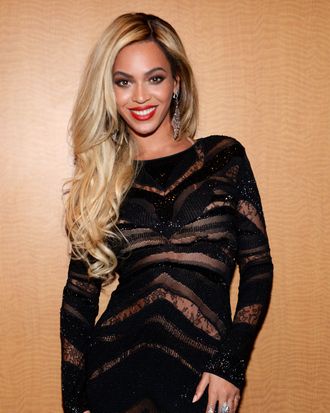 Photo: Kevin Mazur/WireImage
All you need to channel Beyoncé is a confidence, a good moisturizer, and a makeup artist with psychic abilities. In an interview with Glamour's Lipstick.com, Beyoncé's longtime makeup artist, Sir John — who traveled with the singer on tour — explains how he creates her beauty looks:
The look depends on her mood. I know this sounds crazy, but I'm a little bit psychic. I can feel if today's a lip day — or if she's a little more fired up — we'll do a winged cat eye.
Which leads us to believe that Beyoncé must have been really fired up in the "Haunted" video.