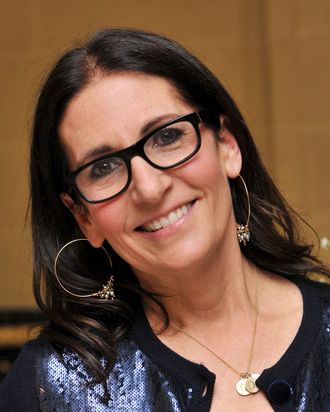 Photo: Nick Harvey/Getty Images
In a continuation of all-star hires like Katie Couric, Yahoo announced this morning that Bobbi Brown would be its new beauty editor-in-chief. As Brown explained on her blog:
I've always said that if I wasn't a makeup artist, I would love to be a teacher or an editor. Now, in an exciting and unexpected new role, I'll get to do both.
In a press release, Yahoo explained that Brown had been hired to lead the "editorial direction, original content and the expansion and re-imagination of Yahoo Beauty." Maybe she'll show us first how to make purple whimsy wearable?