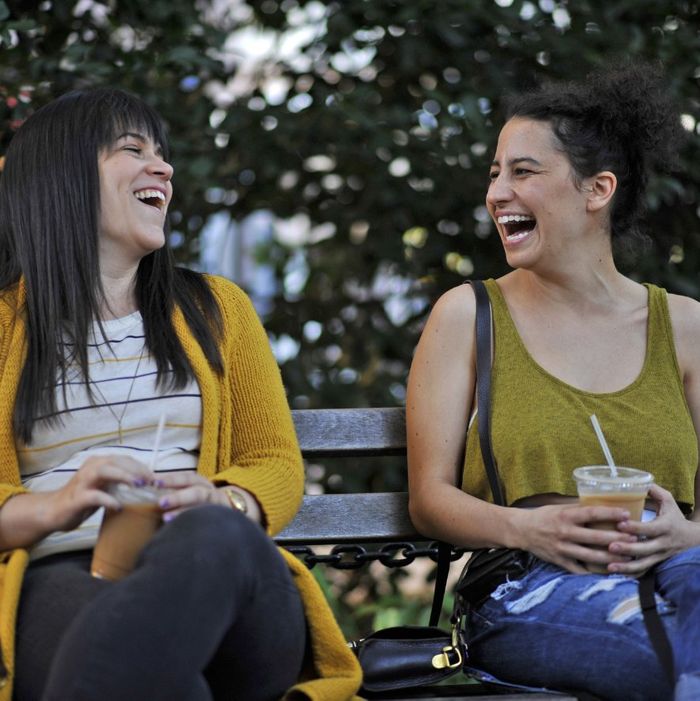 Photo: Walter Thompson/Comedy Central
Broad City wonder women Abbi Jacobson and Ilana Glazer want you to bring broad into your life. It's a handy new word to describe you and your friends, not just tough old broads of yesteryear. They defined the term for Mass Appeal:
AJ: "Broad" reminded me of my grandparents. It felt like such a classic word. I never thought of it as being a negative word. I think it's empowering for a woman … Ilana will probably go on a thing right now about how "broad" is not just about "feminine."

IG: Anybody can be "a broad." I think a broad is a badass … Also, in our culture over the last few years, there's been so much snark, or distance, or deadness. Like, "I'm over it" or whatever.

AJ: Listen to you, badmouthing Kristen Stewart over there.

IG: Not at all. I'm just giving an example of how it's cool to be NOT into shit, but a broad is PROUD to be into shit.
Consider yourselves broadsided.