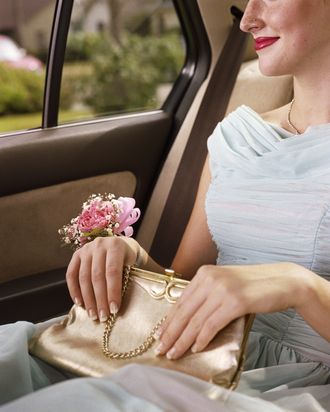 Photo: Verity Jane Smith/Getty Images
Being a teen involves having the olds pelt you with advice all day — know the value of a dollar, work hard, do activities, make goals, learn to cook, don't skip prom. One teen (an able listener, no doubt) took all this advice and devised her own personal American hustle: She decided to sell some pot brownies to save money for her prom dress.
This enterprising young person hosted a school bake sale, which seemed to be going extremely well (lessons in supply and demand abounded). But when a student was hospitalized due to her goods, the unhappy business-teen was apprehended. Authority figures did not see the then-18-year old's sales plan as a resourceful extracurricular project; they saw it as a drug dealership. She is facing jail time, probation, and possibly even deportation. Basically, the whole scene got very Reefer Madness.