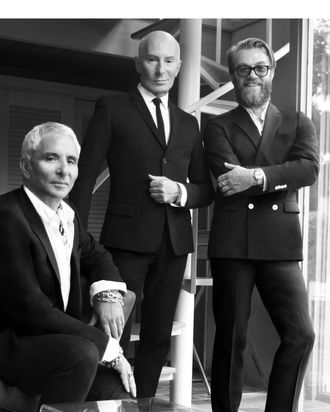 Thom. Garren. Howard. For decades, three top hairstylists were known only by their first names backstage and at photoshoots. Thom Priano was the mastermind behind the schoolboy hair in Bruce Weber's Abercrombie campaigns, Howard McLaren invented razor cutting, and Garren (who professionally goes by no last name) has more Vogue covers in the world than any other hairstylist (and gave Linda Evangelista, Victoria Beckham, and Karlie Kloss their iconic chops.) Now, with their various powers combined, the three have joined up to create the first power-hairstylist "hair product collective," called R + Co.
"We went rogue," Garren laughingly told the Cut at the launch event, when asked why the three hair legends decided to partner together. "I was just like, why not?" The result is a Captain Planet-like collaboration that features a full styling and haircare range, developed using each stylist's strong suit.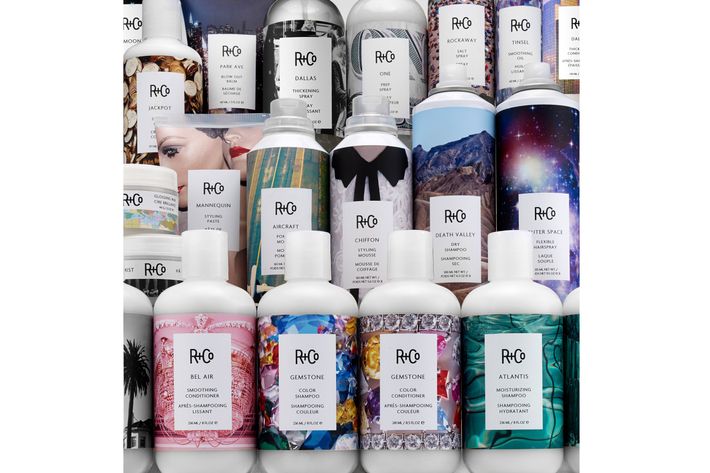 Priano, with his experience in men's grooming, finessed many of the line's waxes and pastes, creating moldable, pliable textures for men and women with short hair (like pixie cuts.) McLaren — the former senior artistic director for Bumble and Bumble — brings a West Coast sensibility, fine-tuning the sea-salt sprays and styling creams. Garren, who typically works with models on shoots, created a full range of shampoos and conditioners (there are five) that keep the hair in its best possible condition for styling.
The line also features tongue-in-cheek product names and sharp, stylized packaging that would warm the heart of any graphic-design aficionado. Their dry shampoo is called Death Valley, and has a technicolor backdrop of the desert. It also boasts a fantastic scent, sort of a warm, coconut-like smell that has people asking, "What is that? That smells good," every time I sprayed it in the Cut offices. Rockaway, a sea-salt spray, has a '50s-tinged nostalgic label with a sea of beach umbrellas.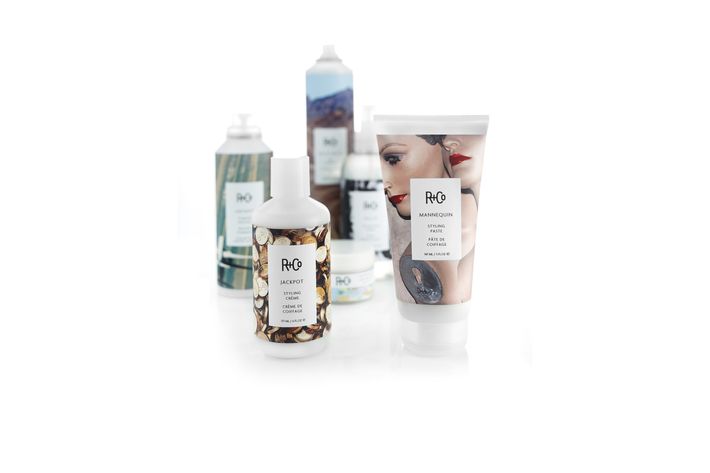 The line is paraben-free, sulfate-free, gluten-free, petroleum-free, safe for keratin-treated hair, vegan, and vegetarian. It will launch in May at stores like Neiman Marcus and C.O. Bigelow.