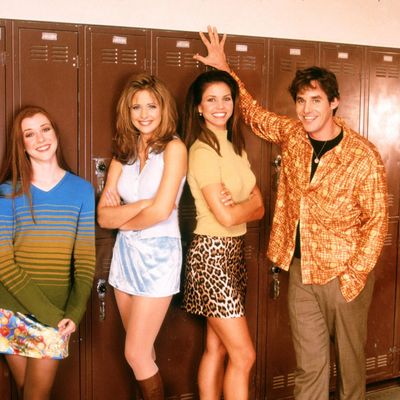 How quickly we forgot the 1999 teen-fashion trend of business casual (?!?) and how quickly we can be reminded. Research firm Piper Jaffray assembled a chart of sales growth for the American teen retail market since 1997, helpfully labeled with the hottest teen-fashion trends. It's a hilarious delight, all around.
The mount of twills and chinos, the Gap's "Khaki Swing" siege, the Blazer blip, the "Boho-Chic" onset: Teen-fashion trends could be the names of battles from a war taking place in a mall in an alternate universe.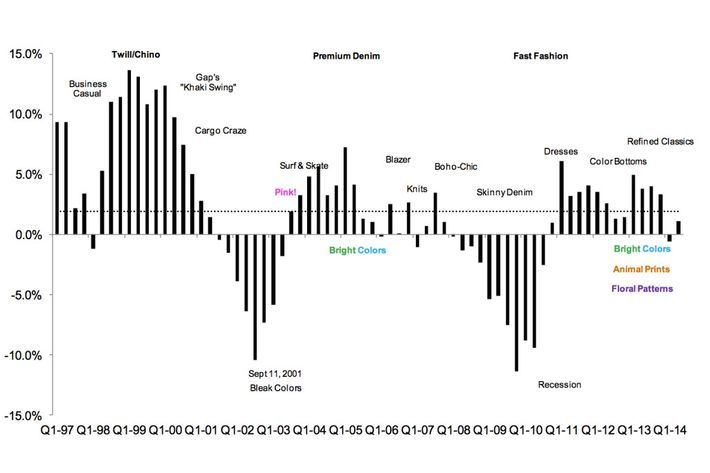 Anyway, according to further Piper Jaffray research into the teen mind, the strongest prevailing fashion trend currently is "Leggings/Lululemon," and 28 percent of females surveyed reported that glorified tights were the hottest thing "right now." (The next contender, coming in at 5 percent, is Victoria's Secret/Pink.) As said before by many wise olds, banning something teens like is a great way to ensure its popularity.