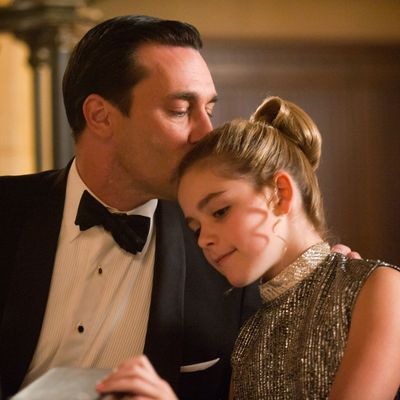 In a delectably honest and twinkling conversation with Anaheed Alani at Rookie, Emily Nussbaum floated a pet theory about the commonalities between teen girls and middle-aged men:
I actually have this theory that I've never written up: that teenage girls and middle-aged men are the source of the best modern television. They're both emotionally labile figures going through a period of identity formation. They're angry and horny and they bridle at the dullness of social conformity. They're unnerved by the way their bodies are changing. They feel like the world is ending.
Nussbaum cites Buffy, My So-Called Life, Freaks and Geeks, The Sopranos, The Wire, Deadwood, and Breaking Bad. Perhaps someday we could switch all the teen protagonists with all the old-dude protagonists for one very special Freaky Friday–type episode. Don Draper test-driving some truancy under the bleachers, Lindsay Weir navigating extramarital affairs — it would be a real treat, I think. Something to consider.