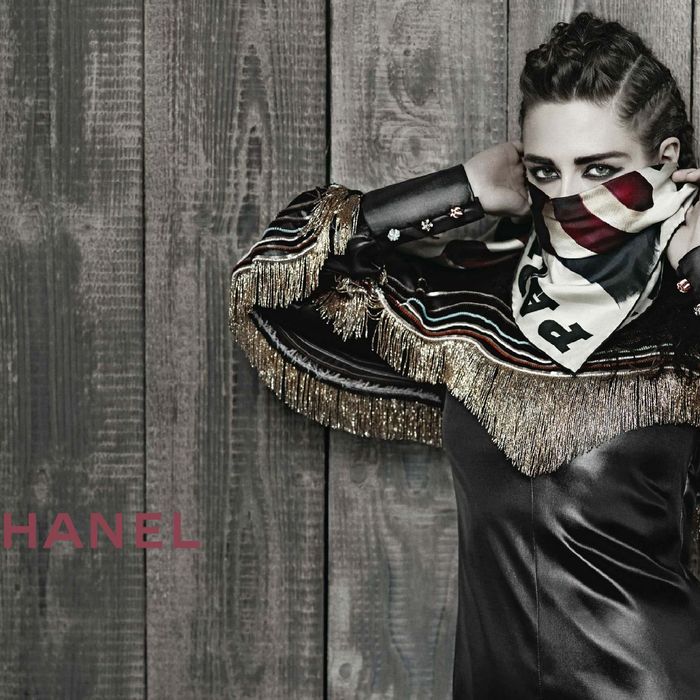 Photo: Karl Lagerfeld/Chanel
Between his fall 2014 supermarket sweep and the schmancy sneakers he showed at couture, it's easy to forget that Karl Lagerfeld's Metiers d'Art show for Chanel actually happened pretty recently. (Remember Dallas? Those controversial Native-American headdresses and orange JNCO-esque pants?) At the December show, Kristen Stewart was announced as the collection's new face, and today the Lagerfeld-photographed campaign has surfaced, showing Stewart wearing cornrows and, in one image, sporting a banditlike kerchief and hella fringe.
Stewart tells Grazia that she was initially intimidated to work with Lagerfeld, but found that he is "the opposite of intimidating." She adds:
Typically I wouldn't see myself as being the quintessential face of Chanel with the pearls and the classics but I liked stepping into that role and this suits me a little bit more than past collections because it is very American. I can't use the word bad-ass but there is something about it that is fun … fierce.'
You can use the word bad-ass, Kristen. We've never known you to have reservations about profanity.