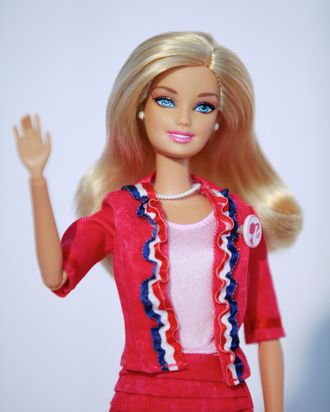 Photo: Charles Eshelman/Getty Images
A Barbie film franchise this way comes: Sony Pictures and Mattel announced yesterday that they will develop a live-action Barbie movie franchise.
There are elements that the Impending Barbie Movie will inevitably include: the color pink, dream houses, a hot convertible, and a vertiginous number of outfit changes.
Then there are things the Impending Barbie Movie could include, such as a bent toward campiness and a fantastic cast. Here are our Barbie Dream Cast choices for the main girl, her family, friends, and one true Ken.
Casting Barbie Millicent Roberts
(Did you know Barbie had a middle name and that name was Millicent? We're always learning, aren't we?)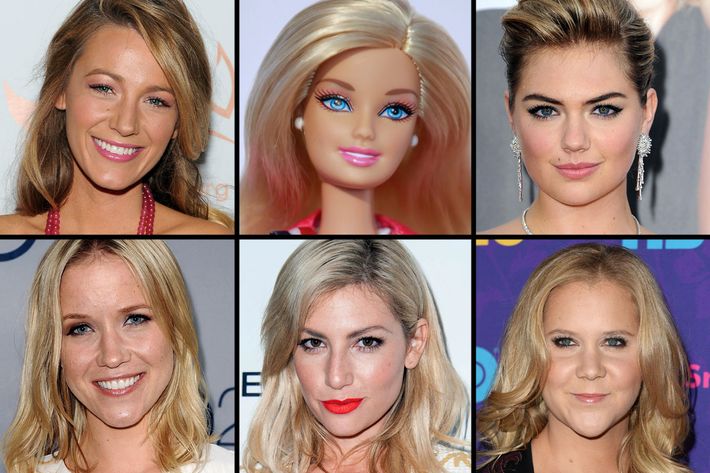 Hollywood is full of starlets with long, blonde hair; svelte, tall bods; and features worth casting in plastic — but Dream-Cast Barbie doesn't have to represent the entertainment industry at its blandest.
Kate Upton and Blake Lively both have effortlessly statuesque, flaxen looks. Ari Graynor and Amy Schumer would bring an appreciated funny streak. Mad Men's latest love interest, Jessy Schram, would exude ambitious buzz ideal for Career Girl Barbie.
For any disturbing meta dream sequences, we suggest Valeria Lukyanova ("the human Barbie").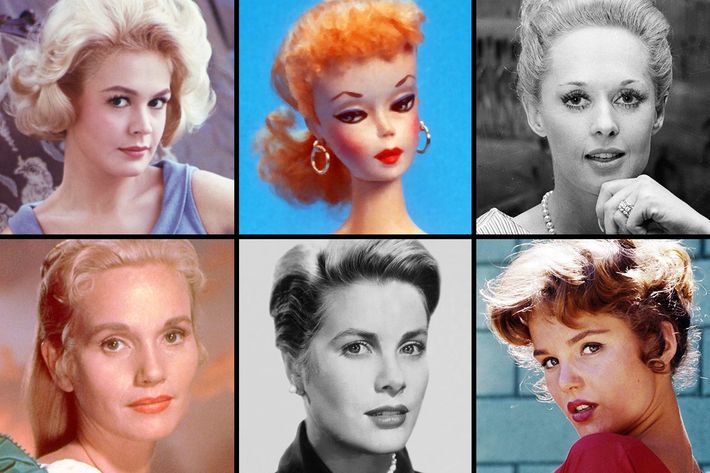 (And just for Dream-Casting fun, might we point to Hollywood women of yore who would be perfect as glamorous and smoldering old-school Barbie? Clockwise from the top right: Tippi Hedren, Tuesday Weld, Grace Kelly, Eva Marie Saint, and Sandra Dee.)
Casting Skipper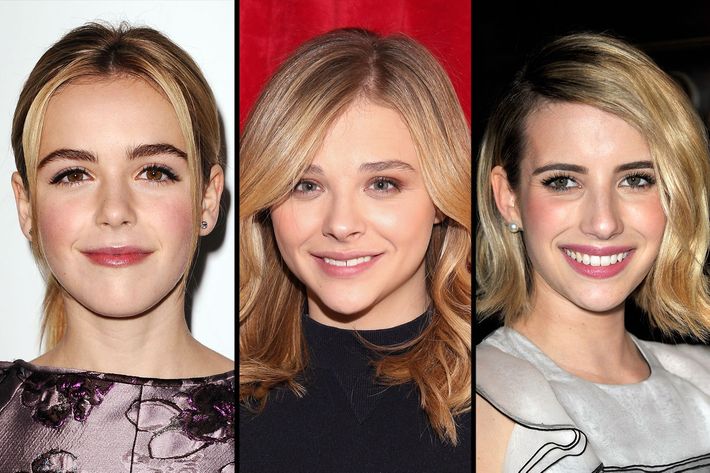 Skipper has been Barbie's younger sister since 1964. Though she once had a variety of hair colors, she is currently only available with dark hair plus a rebellious purple highlight. Kiernan Shipka (Mad Men), Chloë Grace Moretz (think her cameo on 30 Rock), and Emma Roberts (American Horror Story) all have a slight edge and a spunky younger-sister vibe.
Casting Christie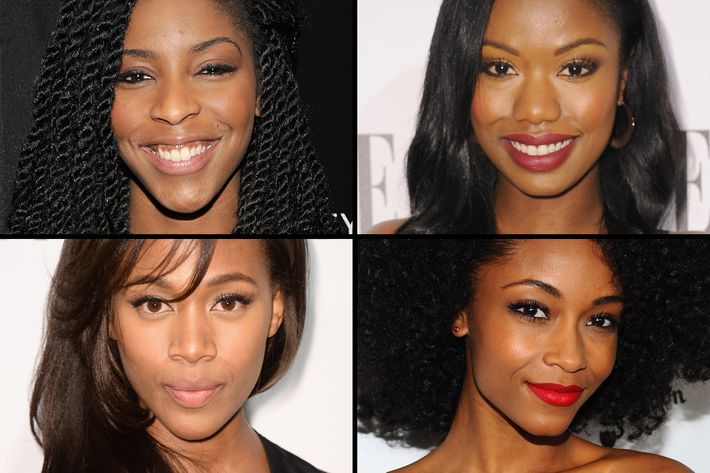 Introduced in 1968, Christie is one of Barbie's first friends. She is African-American and known for her athletic-glam style, pink lipstick, and loving the color green. Sitcom ladies Jessica Williams (recently in Girls) and Xosha Roquemore (from The Mindy Project) would be very fun in any madcap scenes; while Nicole Beharie (Sleepy Hollow) and Yaya Alafia (Tron, The Kids Are All Right) would be excellent for any potential dramatic turns The Barbie Movie might take.
Casting Midge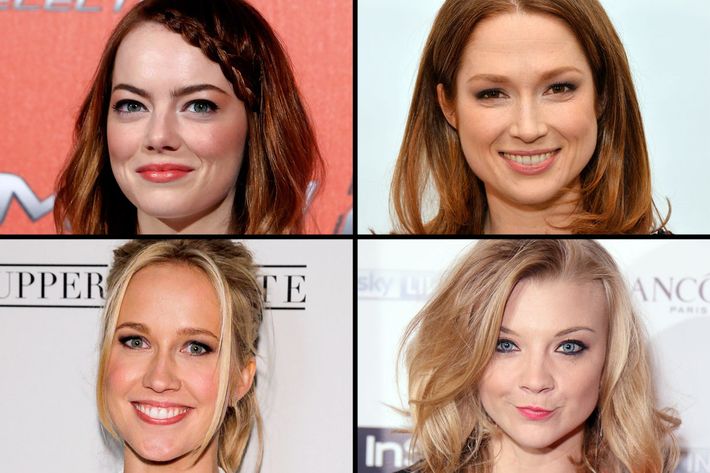 Midge is another of Barbie's friends, best known for a strawberry-pinkish-blonde bob. This is a difficult look. Here is a collection of actresses who could make the hair choice less strange: Anna Camp (Pitch Perfect), Ellie Kemper (sitcoms galore), Emma Stone (adorable movies galore), or Natalie Dormer (Game of Thrones) if Midge were supposed to have a slight mean-girl streak.
Casting Teresa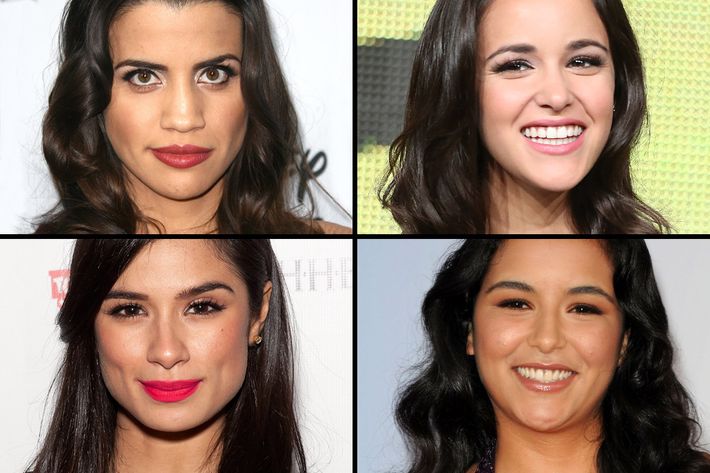 Teresa is a relatively recent friend of Barbie — they first met in 1988, when Teresa was a "California Dream Doll." The Barbie Dream Wiki is strange about Teresa's ethnically ambiguous qualities, but concludes that she is Hispanic (or maybe Italian?). That's not much to go on, but for starters we'll suggest: Natalie Morales (great in The Trophy Wife), Melissa Fumero (Brooklyn Nine-Nine), Diane Guerrero (Orange Is the New Black), and Emily Rios (so lovely in Breaking Bad).
Casting Ken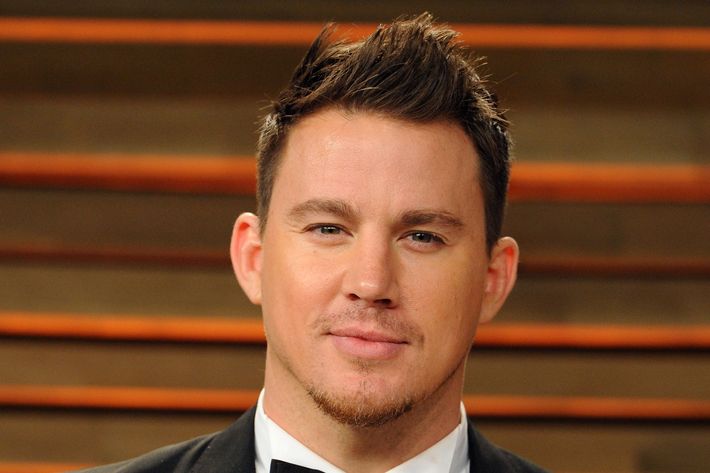 Casting George Roberts and Margaret Rawlins Roberts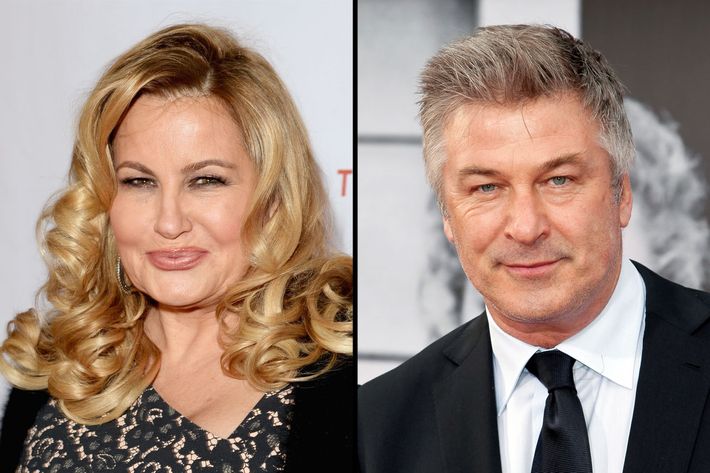 Those people are Barbie's parents. (They've never been dolls, but their names are known.) George is an engineer; Mrs. Roberts is a homemaker. Alec Baldwin and Jennifer Coolidge would be perfect. For a grandmother, likely unmentioned in the Barbie universe, scientists should combine Julie Andrews and Dolly Parton.
Two Short, Concluding Asides
The Deadline article reporting on the Sony-Mattel pairing mentioned that Barbie has had over 150 careers. This, as a plot conceit, would be a wild and delightfully absurdist whirlwind.
Between 1986 and 1987, Mattel debuted a band called Barbie and the Rockers (the rockers' names were Dana, Deedee, Diva, and Derek). This should be a raucously fun music sequence! Just thoughts! To take or leave. But cast Channing Tatum, though.