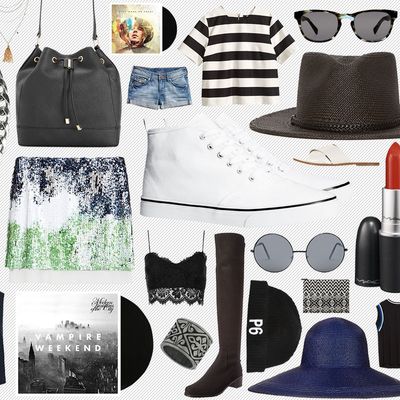 Here at the Cut, we love music — we have a track record of celebrating established talents as well as discovering and championing new ones. But when it comes to dressing for festival season, it's all too easy to fall victim to the Coachella cliché. So instead of throwing on flower crowns and fringe, this season, we're inspired by the music itself. We took on the challenge of translating the riffs, beats, and vocals from some of the major musical headliners into actual outfits.  The end result is a wide range of pieces that can inspire your own look this season — even if you aren't packing for the Coachella desert or the mud at Glastonbury. Click through our slideshow to see looks inspired by just some of our favorite artists, from A$AP Rocky to Patti Smith (and then check out our Spotify playlists).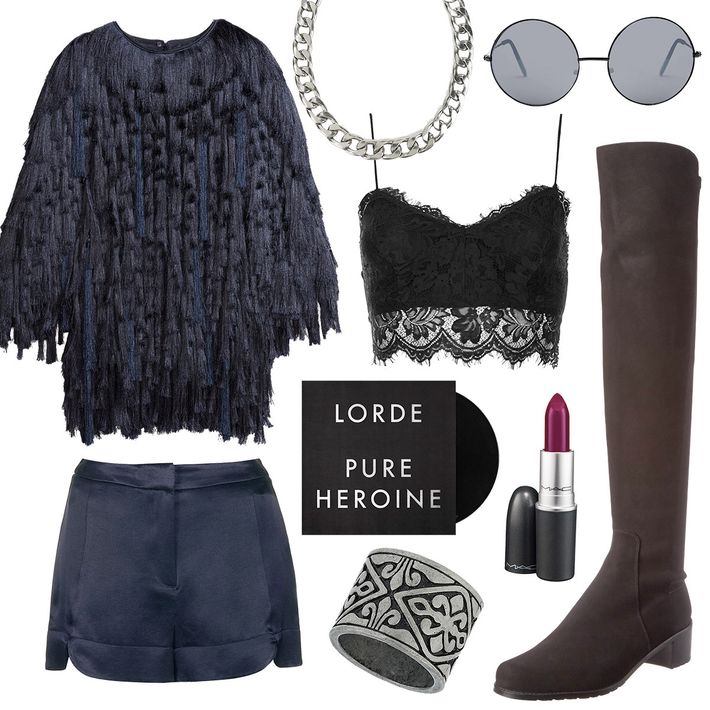 Lorde
With purple lipstick as her signature, Lorde doesn't care much about what you think. Go with her version of goth — a dark fringe coat, silver jewelry, and lipstick to match. Thigh-high boots: totally optional.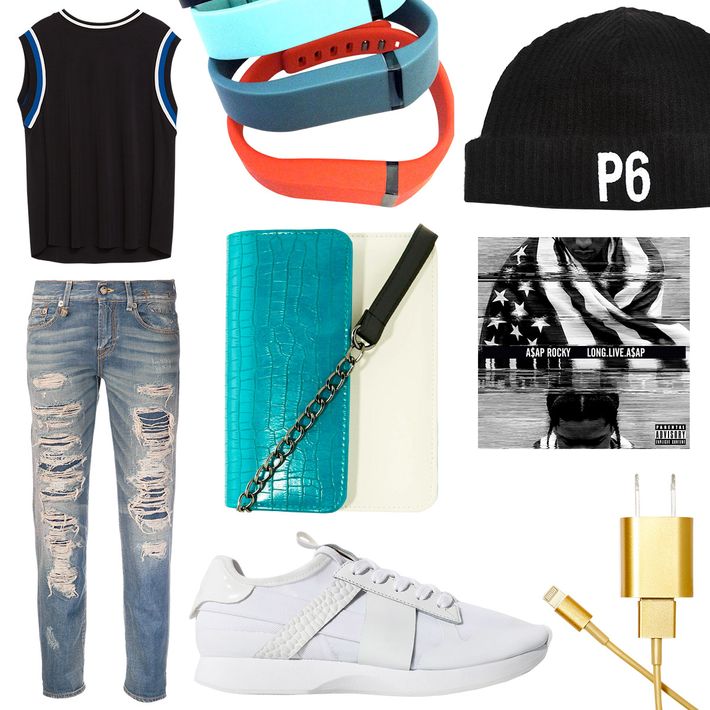 A$AP Rocky
Mix sport with street style by pairing an unusual pair of sneakers with worn-in denim (or try these from R13), a sporty muscle tee, and a bright shoulder bag.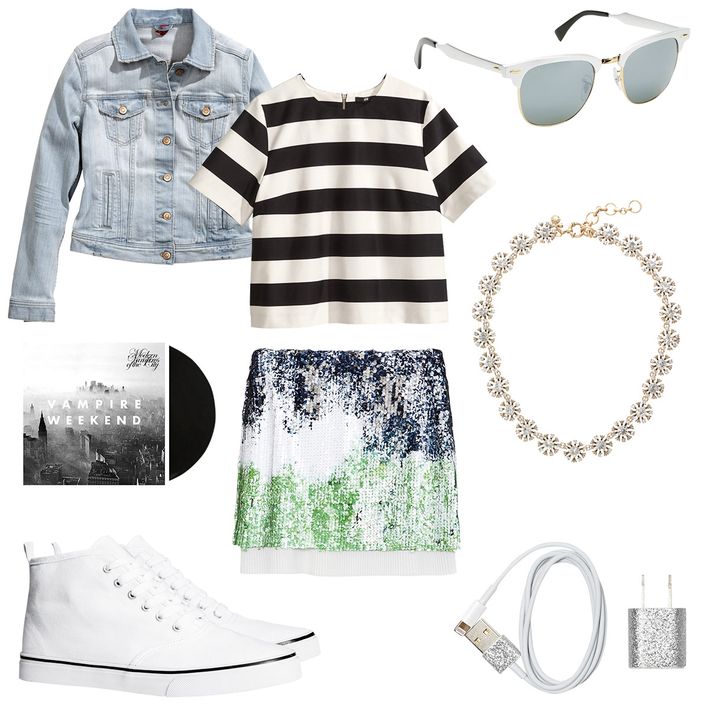 Vampire Weekend
Vampire Weekend's low-key vocals, dulcet synth-pop, sparkly harpsichord instrumentals, and cryptic lyrics all meet to somehow make prep with a capital P. So go with solid boater stripes, a classic denim jacket, dreamy sequins, and classic white high-tops.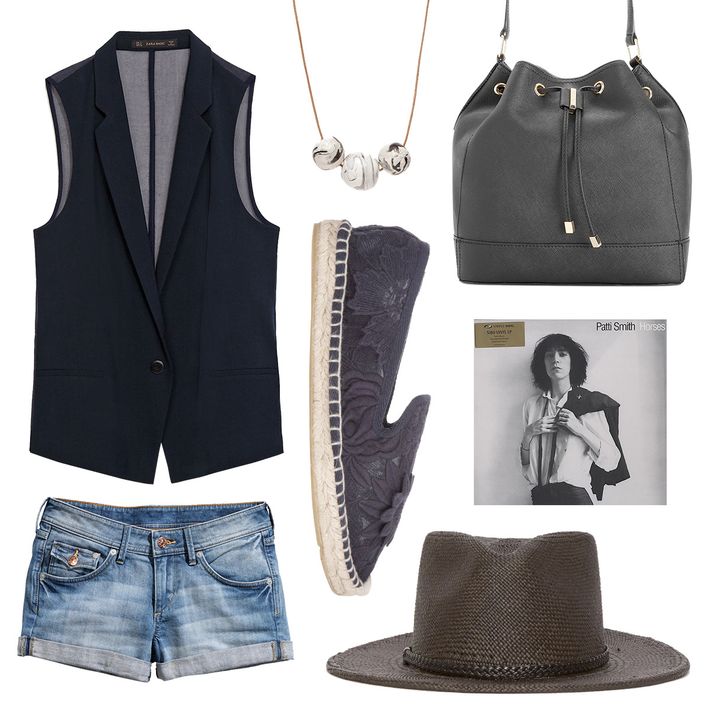 Patti Smith
Banjo and guitar mixed in with purposefully unpretty vocals will always feel classic. Try mixing a classic waistcoat or jacket with denim shorts, and simple espadrilles.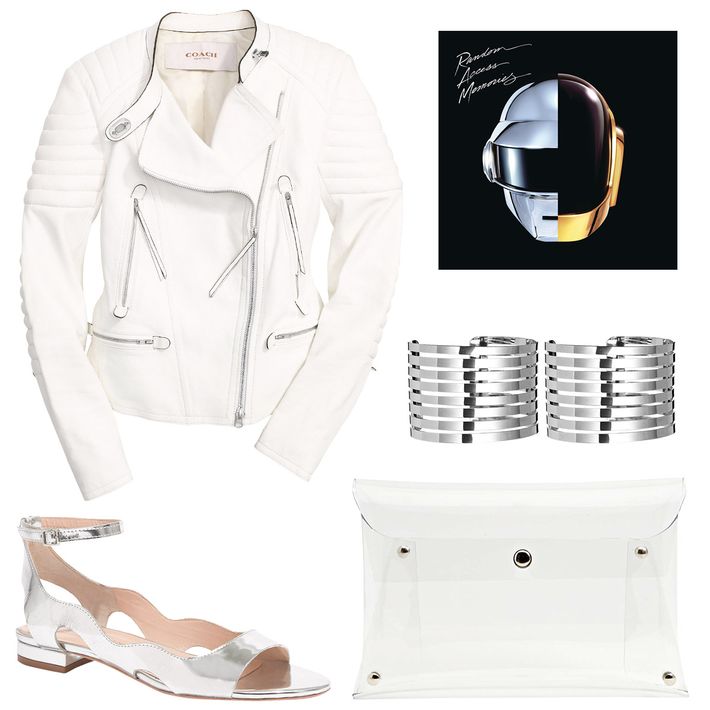 Daft Punk
Daft Punk's slick, shiny pop-synth feels urbane and futuristic all at once. Why not go for a techy feel, with a white moto jacket, silver accessories, and a synthetic see-through clutch?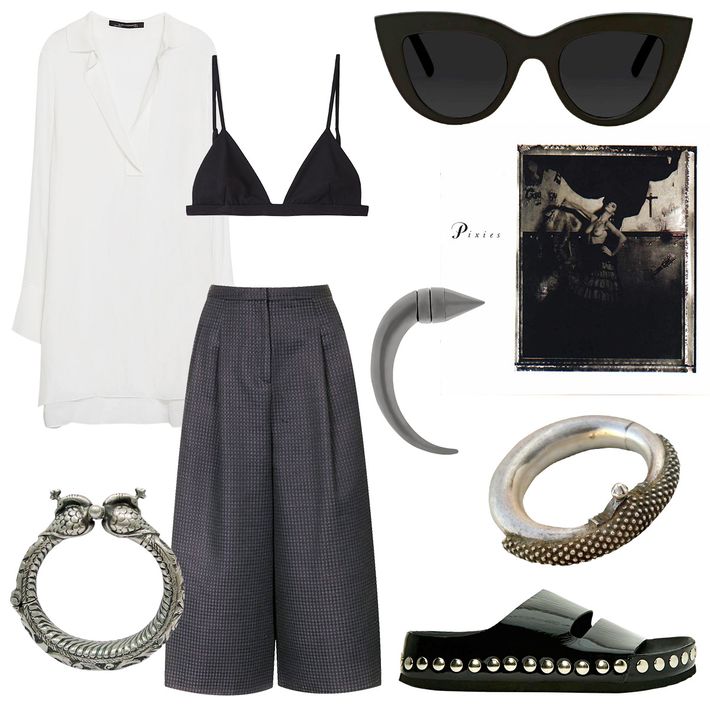 Pixies
Caterwauling guitars and strong vocals that collide in a delicate refrain — no wonder the Pixies are constantly referenced in contemporary rock. Start first with solid, patent-leather slides with metal nailheads, wide culottes, and a dreamy sheer tunic worn over a simple bra. Layer on solid silver jewelry for an unusual twist.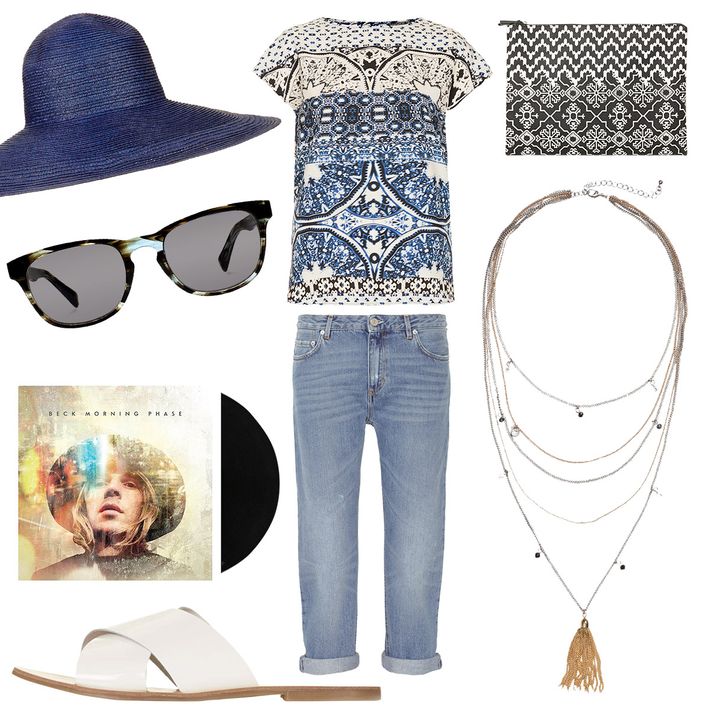 Beck
As far back as 1994's "Mellow Gold," Beck's experimental vocals, library of strings, and psychedelic instrumentals somehow made blues-rock a part of the universal soundtrack of the '90s and early '00s. Go with classic denim as a base and layer on prints, then a gold necklace or two. Keep cover with solid-blue shades and a hat.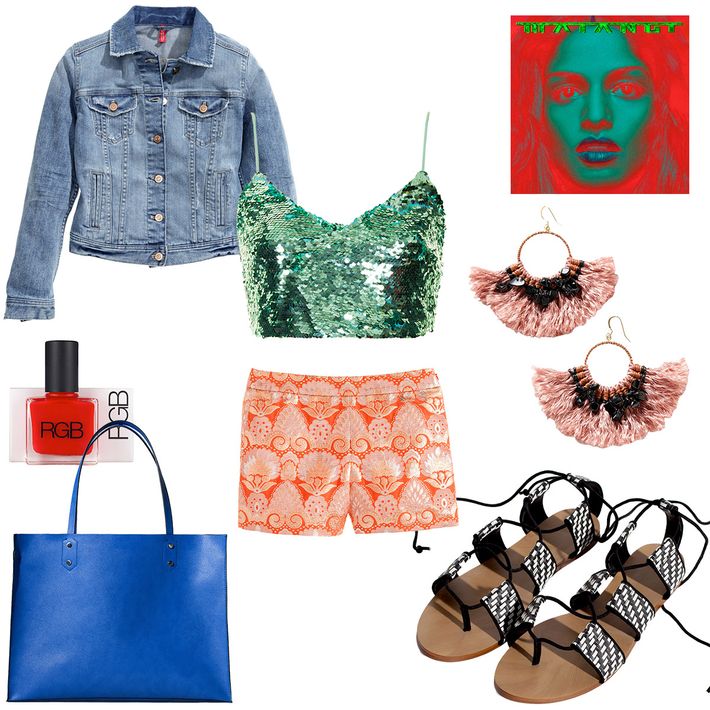 M.I.A.
Bright, bold, and unapologetic technicolor tones mix with M.I.A's signature big beats and round catchy vocals. Go for color and layered texture with gold brocade, sequins, denim, and fringe.