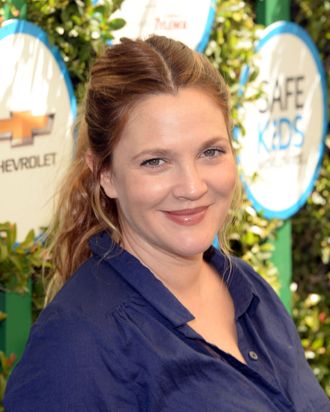 Photo: Jason Merritt/Getty Images
Drew Barrymore and her husband just announced that their second daughter was born earlier today, and is named Frankie Barrymore Kopelman. Good name, kid! Because she is not yet a day old and therefore can only be described by words such as asleep or awake, little else known of this tiny celebrity baby.
Still, she was born into a remarkably sophisticated nickname: Chanel No. 5. She earned this moniker because she is the fifth grandchild to Arie Kopelman, the chairman of Chanel, but perhaps it will also predispose her to be very fancy, with a predilection for crystal bottles and bold typography.