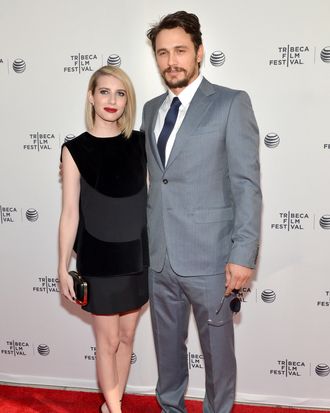 Photo: Slaven Vlasic/Getty Images
Reporting live from the yawning trenches of celebrity flirtation, it's Emma Roberts. Today, she brings dispatches from chatting on set with James Franco:
It was fun. Neither of us made it awkward, so it was great … James is someone [whom] I've always wanted to work with … I was so nervous to meet him because I'm like, "Oh, my god, is he going to be nice?" And he was so nice and such a great actor to work with and just a sweetheart.
James Franco: actor, student, and now, sweetheart. Further bulletins as events warrant.