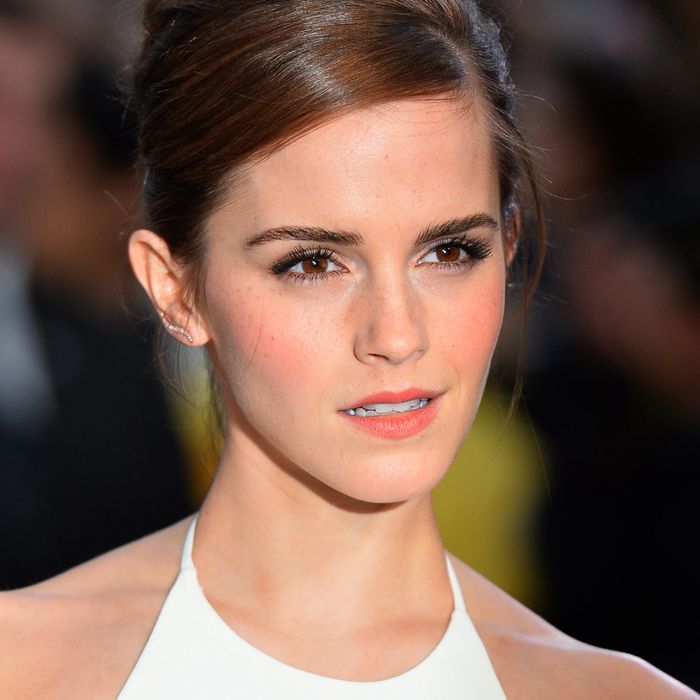 Photo: BEN STANSALL/AFP/Getty Images
Eager future-octogenarian Emma Watson couldn't decide whether to live in New York or Los Angeles. So instead, she did what any self-respecting 23-year-old would do: She picked herself up and became a certified yoga instructor. In an interview with Elle Australia (also appearing in Elle's April issue), she explained the logic:
People are like, "Where are you living? What are you doing?" I don't know. 

I'm too young to decide right now if I want to live here or in New York or in LA or wherever else. And I really struggled for the answers the past three years. I should really know! I should really commit!

I was like, "I need to find a way to always feel safe and at home within myself." Because I can never rely on a physical place.
Who needs a physical home when you have an metaphysical one?