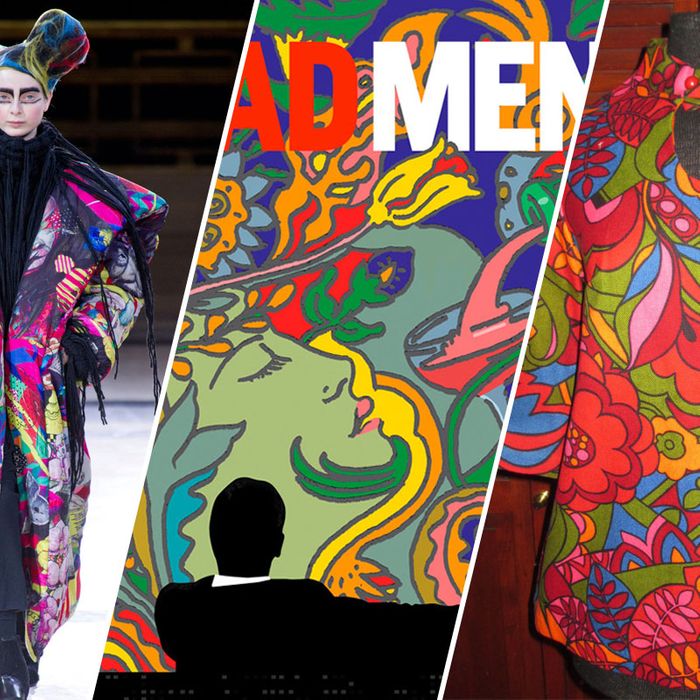 More often than not, runway trends that seem brand-new actually have storied pasts, and many of their original inspirations can be found on Etsy. In this weekly feature, we'll take a trend that's been bubbling up on the runway or in the culture at large, and track down its roots via this internet trove of vintage goodness. Not only will you get a lesson in fashion history, you might actually be able to get your hands on original versions of pieces at much cheaper prices.
This week we focus on the illustrations of Peter Max, the groovy 60's illustrator whose designs found their way onto postage stamps, plates, and airplanes in the '60s. And this year, nods to his, and legendary art director Milton Glazer's trippy work are everywhere: from billboards of Mad Men's uncharacteristically cosmic campaign to runways (they're particularly apparent in the psychedelic scribblings on Yohji Yamamoto's fall 2014 pieces and Fausto Puglisi's take on Statue of Liberty prints).
Lucky for the Etsy hunter, plenty of Max and Max-inspired finery also pops up on the site with a simple search of his name; for a broader array of wares, try "psychedelic prints" or "trippy prints." Click through our slideshow to see items from sneakers to minidresses, and get ready to channel a post-LSD-trip Jane Sterling.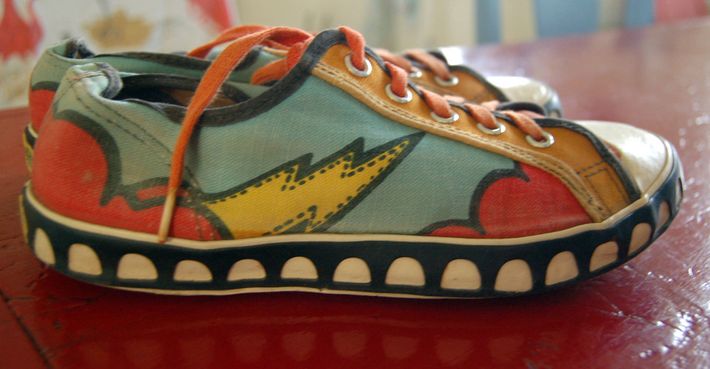 The Etsy Edit: Peter Max, to the Max
Sneakers make the perfect canvas for psychedelic Pop art.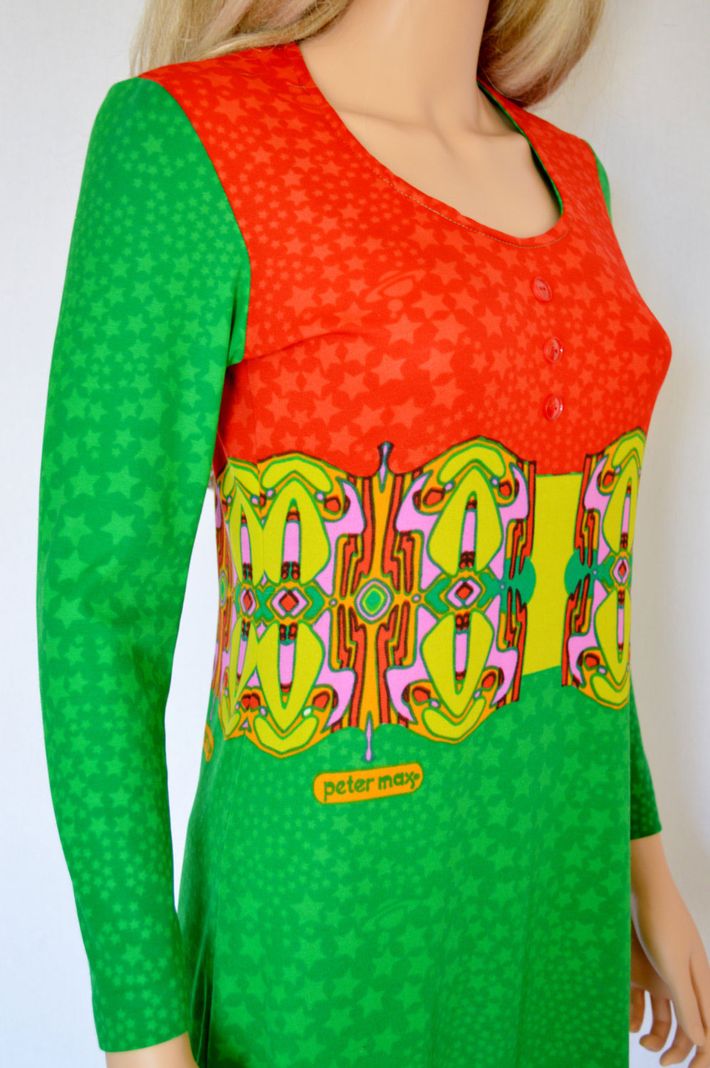 The Etsy Edit: Peter Max, To the Max
A groovy minidress that has definitely taken some trips.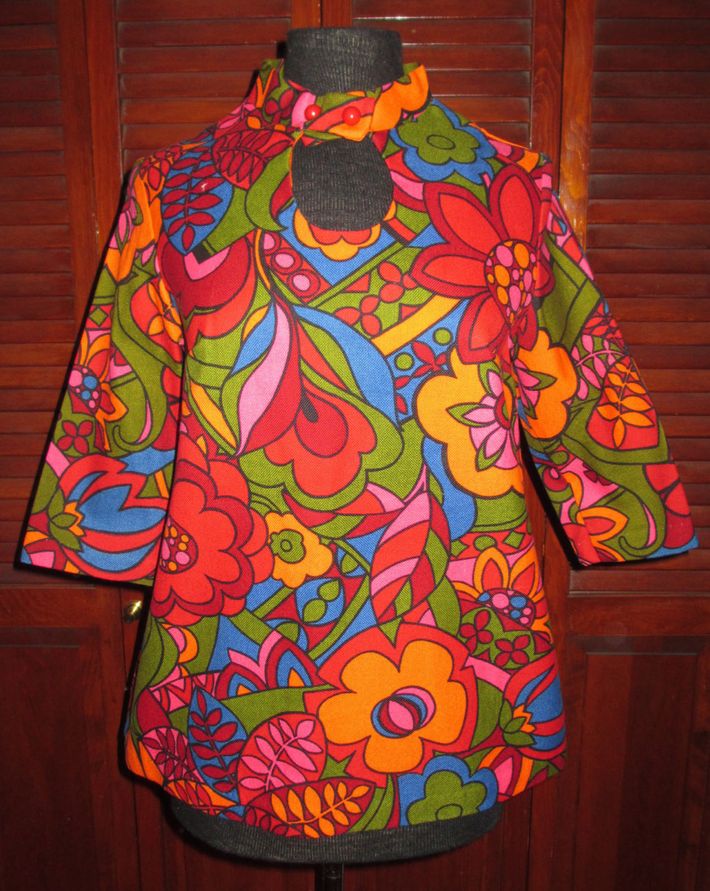 The Etsy Edit: Peter Max, To the Max
This top looks like something Megan Draper might wear as a dress.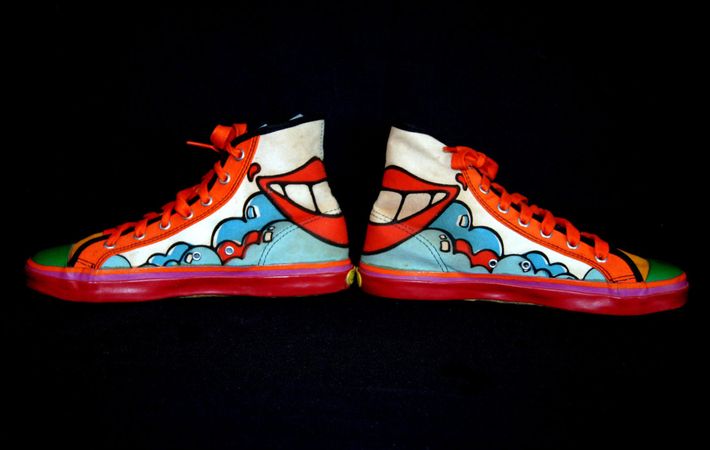 The Etsy Edit: Peter Max, To the Max
Blurring the lines between artwork and statement shoe.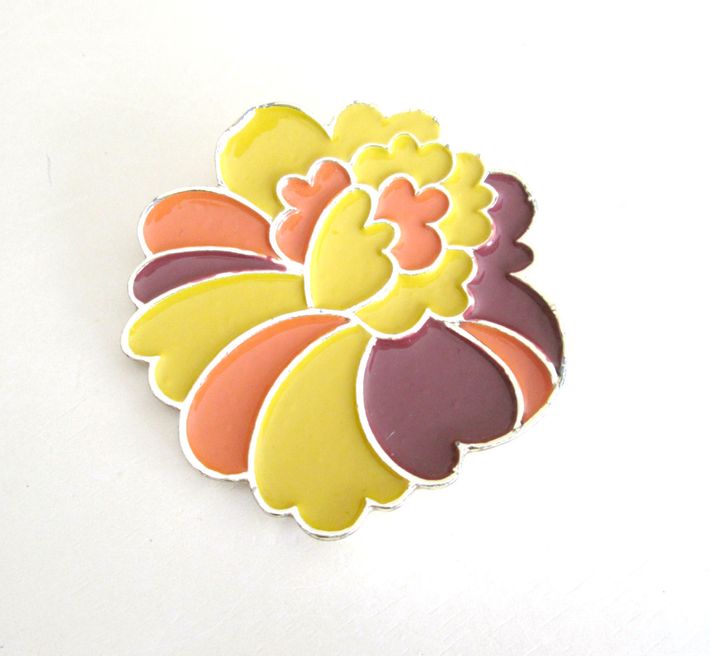 The Etsy Edit: Peter Max, To the Max
Just a little bit of psychedelia for your lapel.