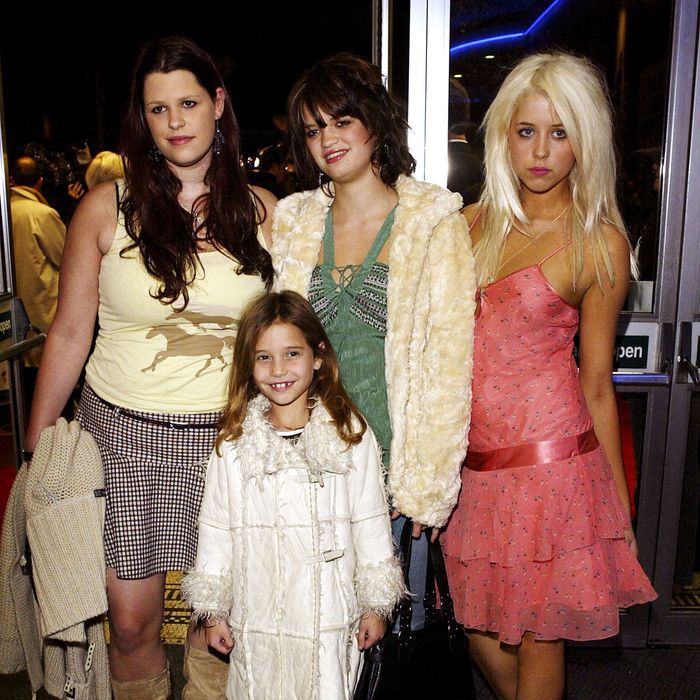 Photo: Dave Hogan/Getty Images
Peaches Geldof was the daughter of a rock star and a troubled TV personality, part of a team of dynamic sisters, and twice married before she died yesterday at 25. She was known as much for her own exploits as for the drama, bonds, names, and losses of her family — below, an explanation of Geldof's clan.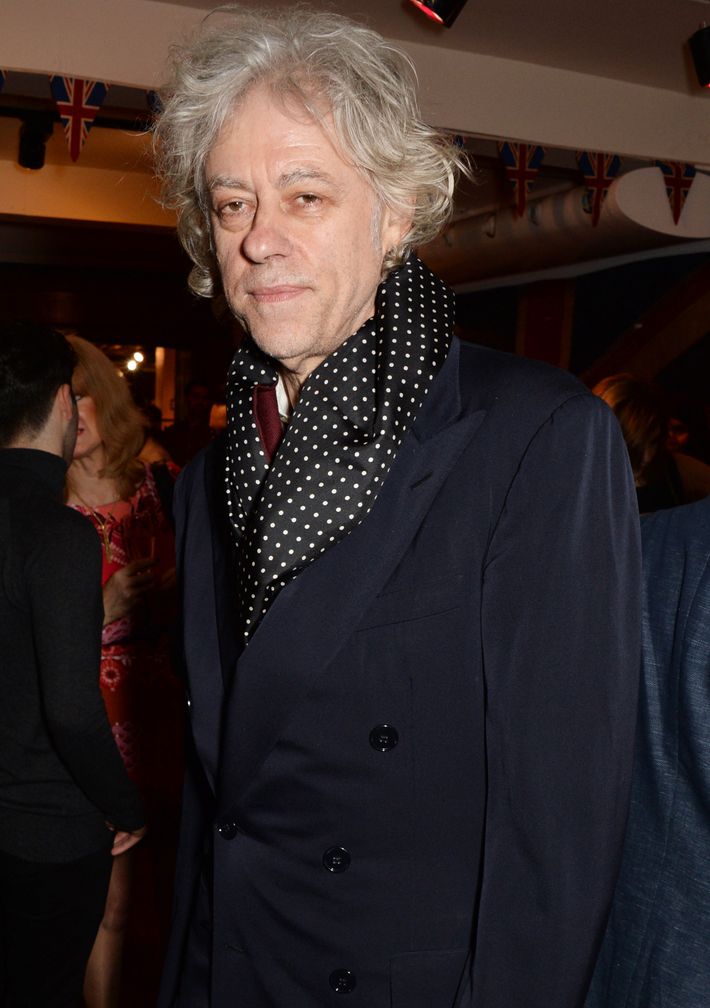 Bob Geldof, 62:  A rock musician and activist, Geldof first earned fame as a member of the Boomtown Rats and later founded Live Aid in 1985. In 1986, he married Paula Yates after ten years of couplehood — they had had their first daughter, Fifi, in 1983. In 1989, they had their second daughter, Peaches, and in 1990, Pixie was born. By 1996, the couple was divorced and embroiled in a tumultuous custody battle — a time, he told the Guardian, that left him "destroyed." Out of his many causes and the drama surrounding his first marriage, Geldof's first priority was providing a stable home for his daughters.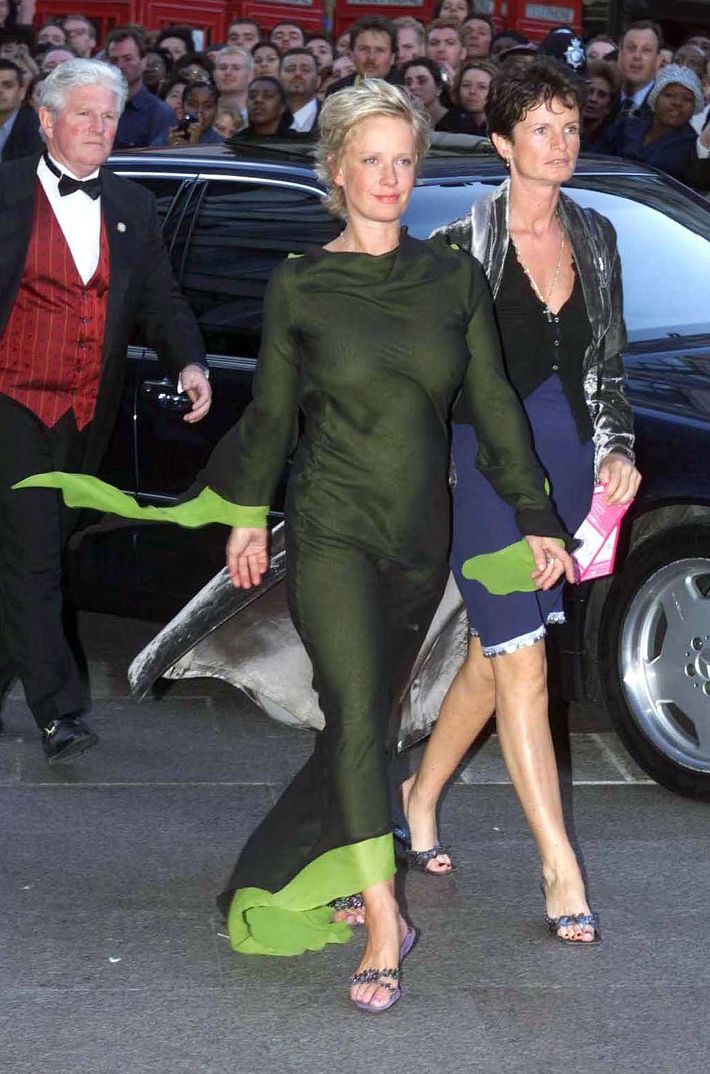 Paula Yates, deceased: Yates met Geldof in 1976 when she was 17 and attended his show in Paris. She showed up to a sweaty Boomtown Rats show in heels and a crinoline gown with, what The Telegraph calls, a "Rottweiler" determination to be with him. Yates was a television personality best known for hosting popular shows The Tube and The Big Breakfast. Like Geldof, she was also dedicated to her children. In 1996, Yates divorced Geldof after her affair with INXS lead singer Michael Hutchence became public. Her fourth child was a daughter with Hutchence, Heavenly Hiraani Tiger Lily Hutchence. After Hutchence's suicide, however, Yates spiraled, entering a tumultuous custody battle with Geldof, and she eventually died from an overdose in 2000. Peaches once said of her mother: "[She] was amazing, wrote books on parenting, gave us this idyllic childhood in Kent; and then turned into this heartbroken shell of a woman who was just medicating to get through the day."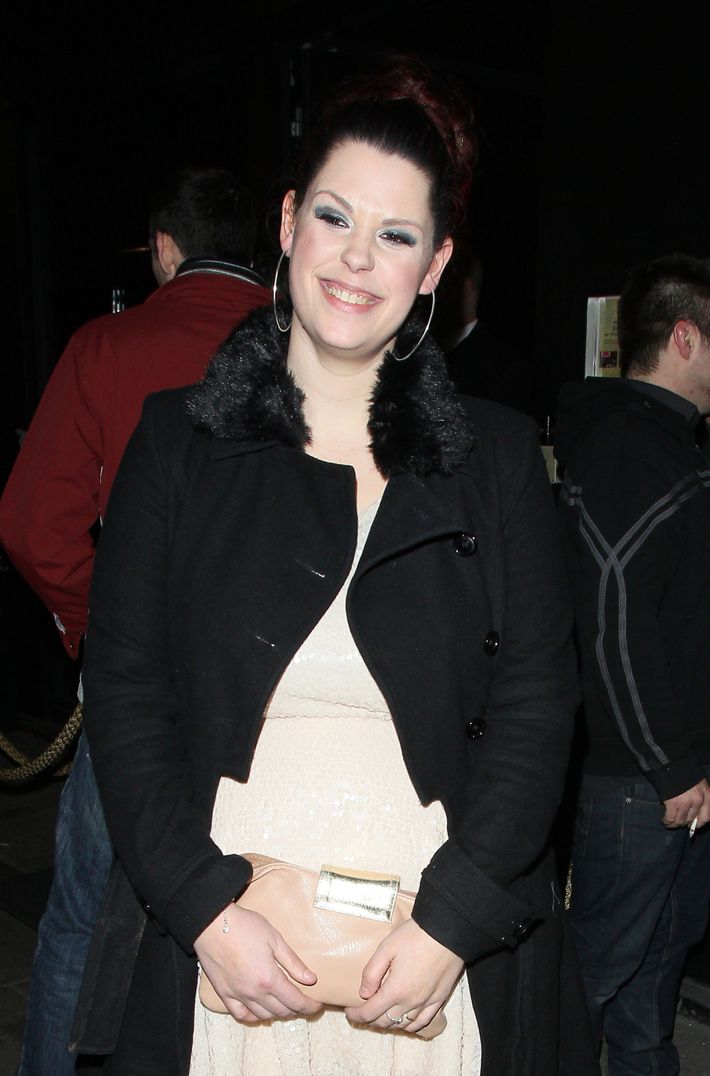 Fifi Trixibelle Geldof, 31: The first child of Geldof and Yates, she spent her life sidestepping the limelight that attracted her younger sisters. Yesterday, after news of Peaches's death broke, Fifi released an Instagram photo with the caption: "My beautiful baby sister. … Gone but never forgotten. I love you Peaches."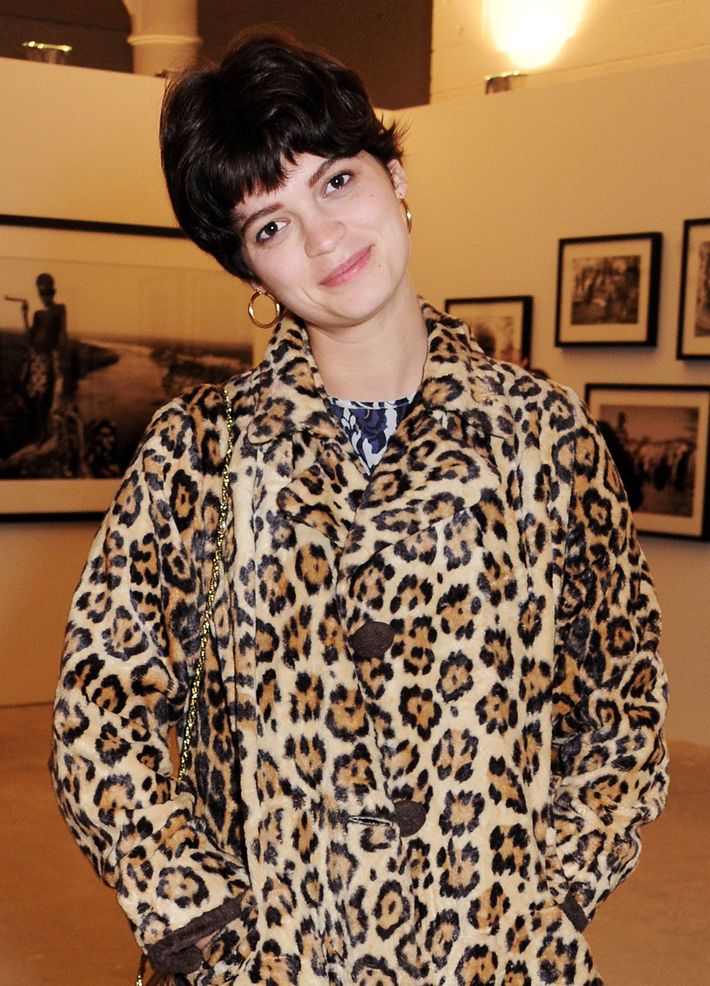 Pixie Geldof, 23: Younger sister. At the age of 17, she was on the cover of British fashion magazine Tatler as "the coolest girl in town." She's a model and socialite as well as a fixture in the London social scene, where she's friends with Daisy Lowe and Alexa Chung. During the years she was out and about with her sister Peaches, the duo was described as "unstoppable and high voltage" by the British press.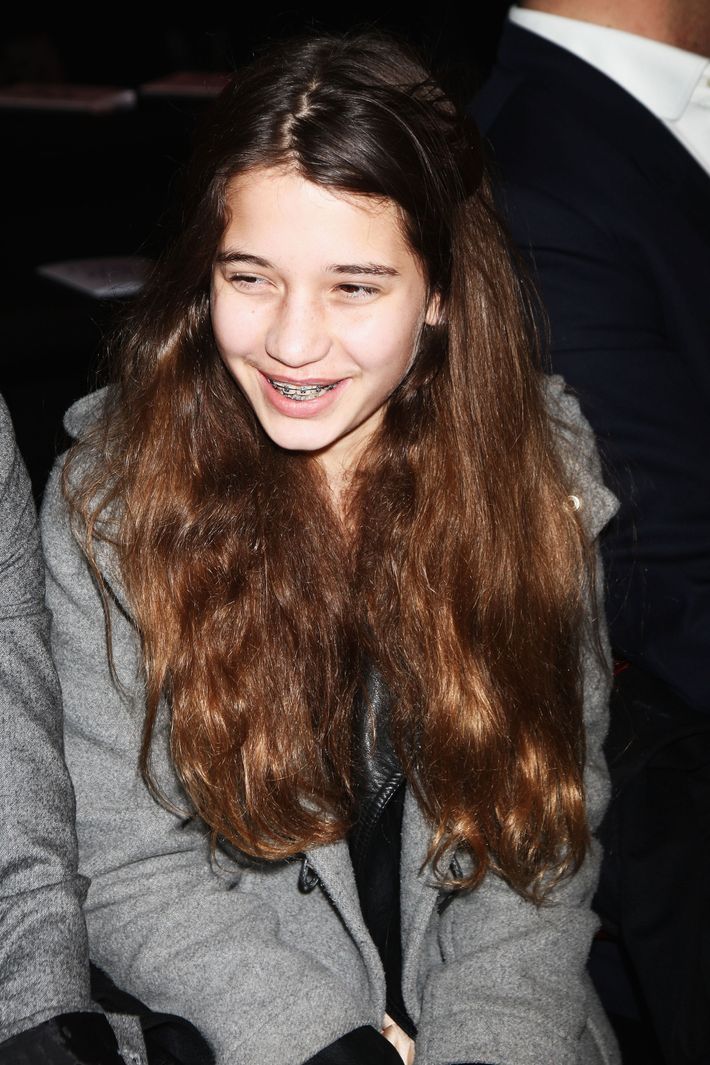 Heavenly Hiraani Tiger Lily Hutchence, 17: The daughter of Paula Yates and Michael Hutchence. After Yates's death, Geldof brought her up as his own alongside her half-siblings. She's being raised as a "normal girl," away from the same scrutinizing spotlight that was cast on her older sisters. She's currently in school.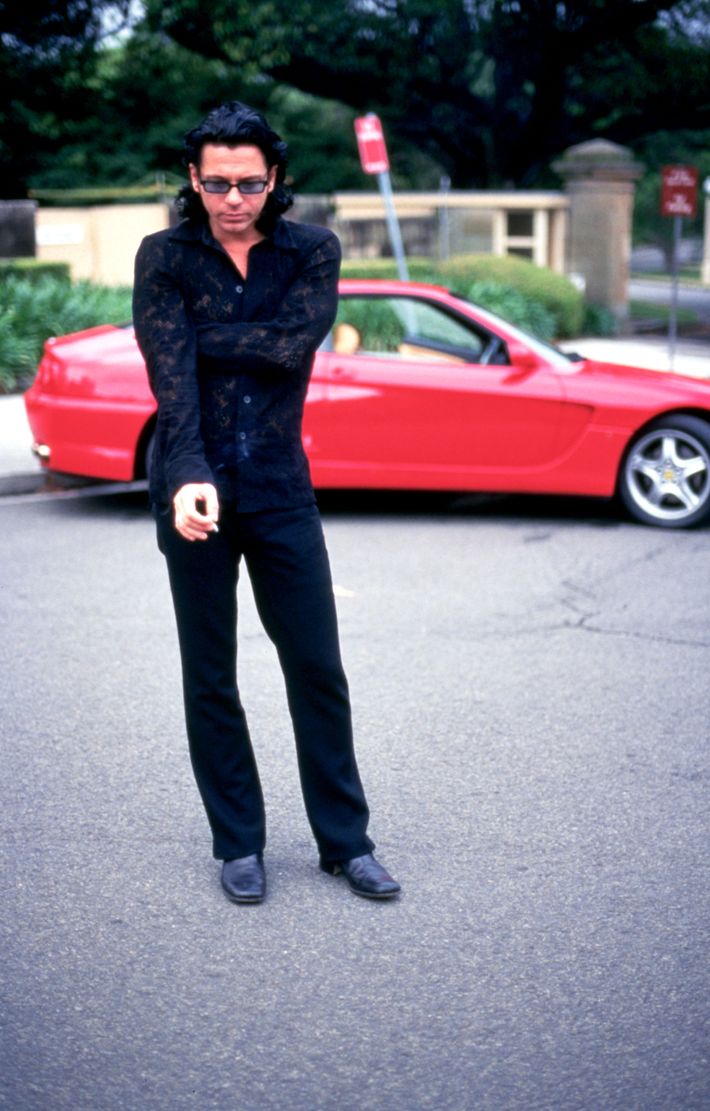 Michael Hutchence, deceased: The front man of the band INXS, he began dating Peaches's mother in 1995 after the two reconnected during an interview on Yates's The Big Breakfast. In 1997, Hutchence died of suicide, though Yates later revealed that the cause of death might have been autoerotic asphyxiation.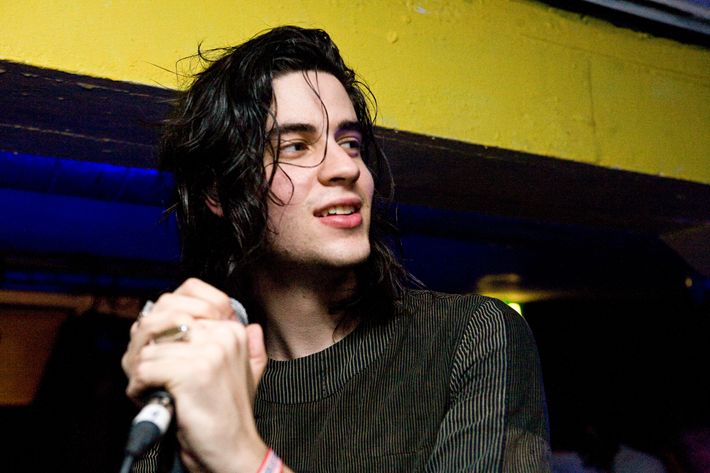 Thomas Cohen, 23: Musician for band S.C.U.M who married Peaches in 2012. The two fell in love on their first night together, he has said, and married after only one year. Together they, had two children, Astala Dylan Willow Geldof-Cohen and Phaedra Bloom Forever Cohen. Cohen released a statement yesterday saying simply: "My beloved wife Peaches was adored by myself and her two sons Astala and Phaedra and I shall bring them up with their mother in their hearts every day. We shall love her forever."