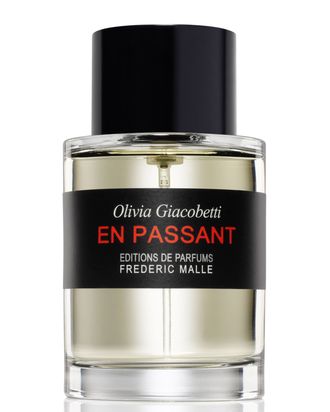 Springtime in Paris is the stuff of Pinterest mood-board clichés. Many fragrances have tried to capture its spirit to no avail, either reaching too grandly, creating 14-note juice recipes, or too simply. But Frédéric Malle's En Passant (French for "passing through") takes a cliché and injects it with fresh air (literally) by focusing on a simple concept: lilacs along the Seine.
Composed by Olivia Giacobetti, the scent is meant to evoke a breeze of fresh lilacs, a favorite flower of Malle's. If you're a fan of lilac fragrances, you know that they are very difficult to get right. Too much powder and the scent becomes too mums-y or like a special-occasion guest soap. Too much musk, and the lilacs lose some of their airiness.
To balance the floral and evoke the memory of a walk along the river, the scent focuses on watery notes, thinking of the smells that would carry along the tide of the river. There are notes of orange-tree leaves from the orange trees at the Tuileries. There's cucumber and hay, with a base of white musk and wheat, to ground the scent. It smells pretty, without smelling precious, and free and light and happy. If you like fresh fragrances but don't want to smell like a laundry basket, this is just the scent to pass through.