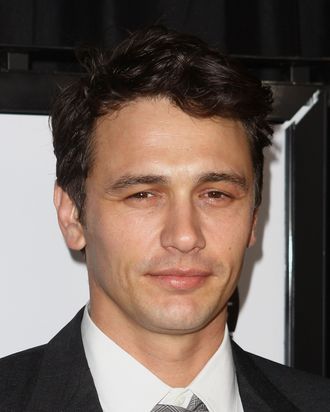 Photo: JC Olivera/Getty Images
On Kelly and Michael this morning, James Franco spoke about Instagram-scamming on a Scottish 17-year-old. He said things like:
I used bad judgment and I learned my lesson … I'm embarrassed and I guess I'm just a model of how social media is tricky.
James Franco seemed like someone who is incapable of embarrassment, but in fact, he says he is embarrassed times two. He says being famous makes "the embarrassing ritual of meeting someone doubly embarrassing."
Focusing on his mortified red cheeks does indicate Franco is sorrier about getting caught rather than perusing Instagram for hotel hook-ups. Or maybe he's just sorry that people thought this was an April Fools' prank because Franco's actions are all unbelievable and he's hard at work promoting his most recent film.
Conclusion: Grains of salt: Sprinkle 'em if you got 'em.