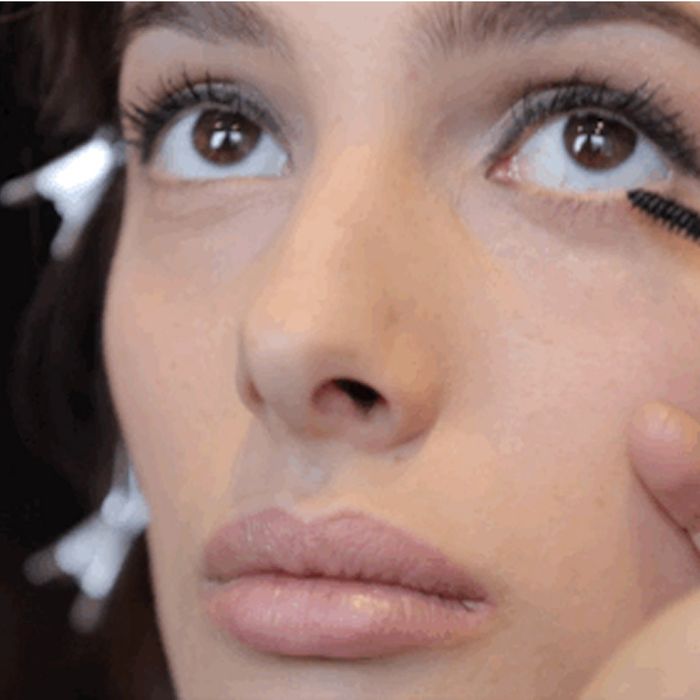 I always thought that there was only one way, maybe two, to apply mascara: Swipe, brush, repeat on simple days; give it a little wiggle for lift on special occasions. But backstage at Fashion Week, I realized I was very, very wrong. Makeup artists like Charlotte Tilbury and Bobbi Brown wielded their wands in ways that I had never imagined. The effects were subtle — one method created a barely there lash as seen at Jason Wu, befitting his tomboys. A more exaggerated hand motion resulted in the slighty feline flick seen at Cushnie et Ochs. Check out their techniques in the GIFs below.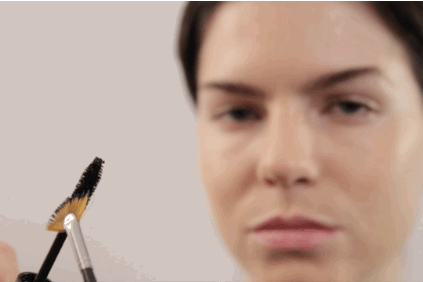 Method One, A: Apply mascara using a fan brush for a very natural look. Basically, this is the "no mascara" mascara look. Sarah Lucero, Stila's global director of education, shows how to dispense mascara pigment onto a fan brush.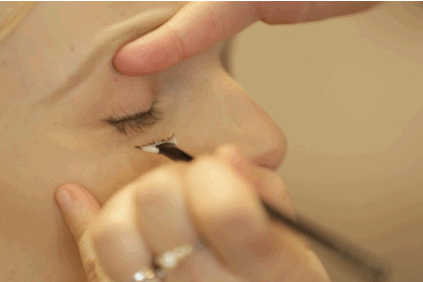 Method One, B: We also saw the fan brush backstage at Jason Wu. Try using the fan brush to paint your lashes by sweeping up from below.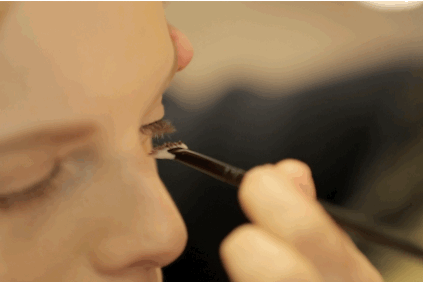 Method One, C: You can also use the fan brush to sweep through your lashes, sweeping up and down.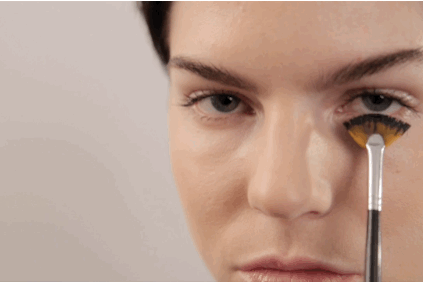 Method One, D: The fan brush allows you to also target tiny bottom lashes. You can use the delicate "dusting" motion seen here for the lower lash line.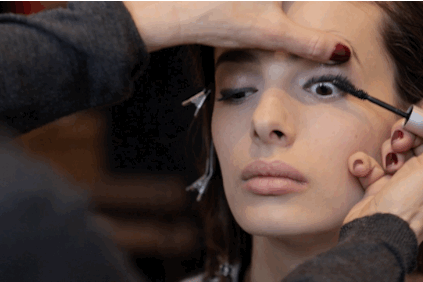 Method Two, A: Change up the way you wield a brush for a natural look that's still slightly defined, like the one Bobbi Brown demonstrated backstage at Misha Nonoo. To avoid clumps and evenly distribute mascara throughout the length of the lash, Bobbi Brown likes to roll her hand as she applies mascara. This also ensures that you don't keep distributing mascara from the same place in the wand. She repeats this technique several places along the lash line.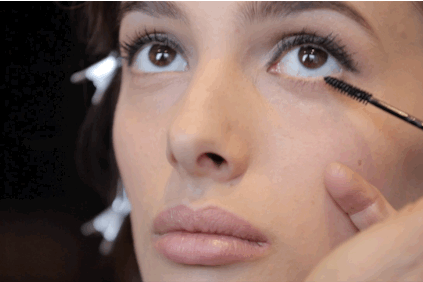 Method Two, B: Since the lower lash line is more delicate, Brown favors a light painting motion, positioning the wand at a 45-degree angle. She paints from the top to avoid clogging the lash line with too much color and weighing it down.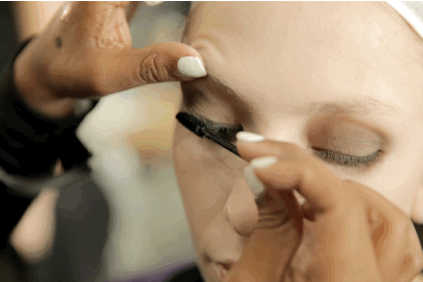 Method Three: Backstage at Thom Browne, the makeup artist demonstrated a similar method to Bobbi Brown's. But instead of rolling her hand, she rolled the wand for the outer length of the lash line and used short, painting motions toward the shorter, inner-corner lashes.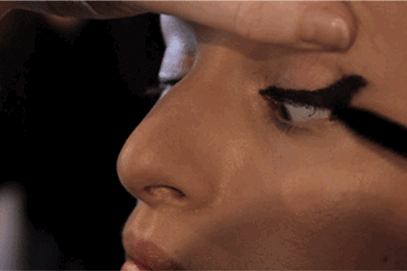 Method Four: To accompany the cowboy cat eye, Charlotte Tilbury went for a more rock-and-roll lash line at Cushnie et Ochs. "I like dipping it in the wand, brushing it through quite a few times. Then I like brushing upward and outward at the outer corner, so you get a feline kick to the eye and elongate the lashes," Tilbury explained. Be sure to use it vertically at the ends. Also, let the mascara dry for a minute and then reapply. It gives the mascara a chance to lift and hold.