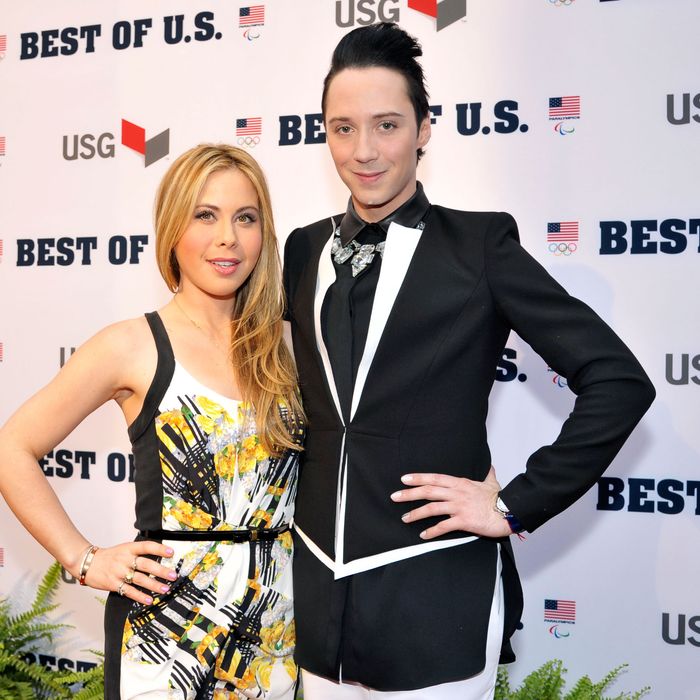 Photo: Kris Connor/Getty Images
Let it be known that if there is a sporting event that incorporates bright colors, sequins, and occasion-specific formalwear, breakout commentary team Johnny Weir and Tara Lipinski are probably going to be involved. In another stroke of genius, NBC has asked the duo to reprise their searing-and-smart Sochi commentary for the Kentucky Derby red carpet on May 3.
Forget figure skating, this is the hosting gig Johnny and Tara were born for. The two of them together, sipping mint juleps, fanning themselves, dressed to the nines in seersucker and big ol' Derby hats — or, in Johnny's case, a big ol' Derby pompadour — while judging outfits like sassy church ladies? Well, I do declare, ratings gold.