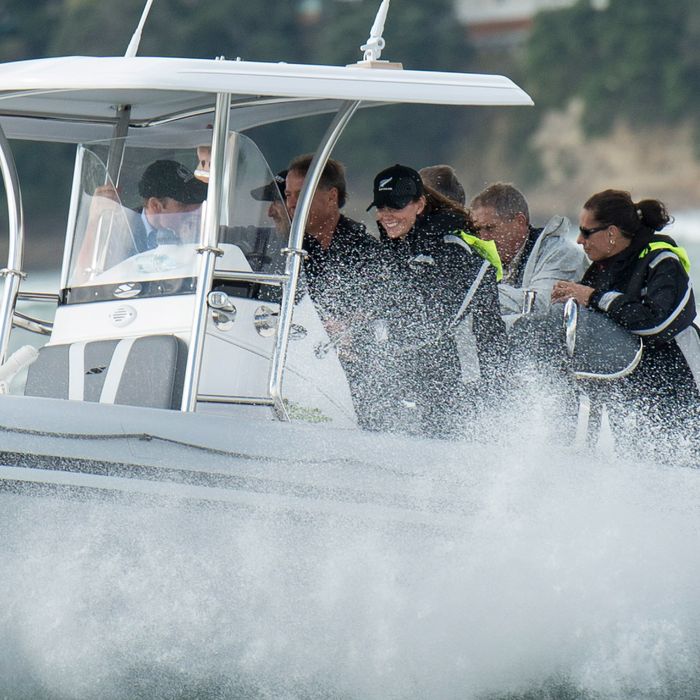 Photo: Mark Cuthbert-Pool/Getty Images
England's top-ranking competitive-spirit Kate Middleton has finally vanquished Prince William once and for all after beating him in not one, but two  yacht races. On their New Zealand sprang brake adventure, reporters say that Middleton "thrashed" the rightful heir and hoisted "a cheeky victory salute as she sailed past him." And so all England was hers. The rolling hills and the metropolitan areas and the swampy marshes and the parking lots of the United Kingdom all belong to her.
Necessary history: In 2001, during her gap year, Middleton worked as a deckhand on a 72-foot boat, which reportedly carted around rich people. So, as with all things, Middleton has prepared for this moment her whole life. However, she did fumble once on her watery road to victory: Prince William was permitted to keep his land after emerging victorious from the pair's last boating race. It was in Canada, and no one dares to speak of it.