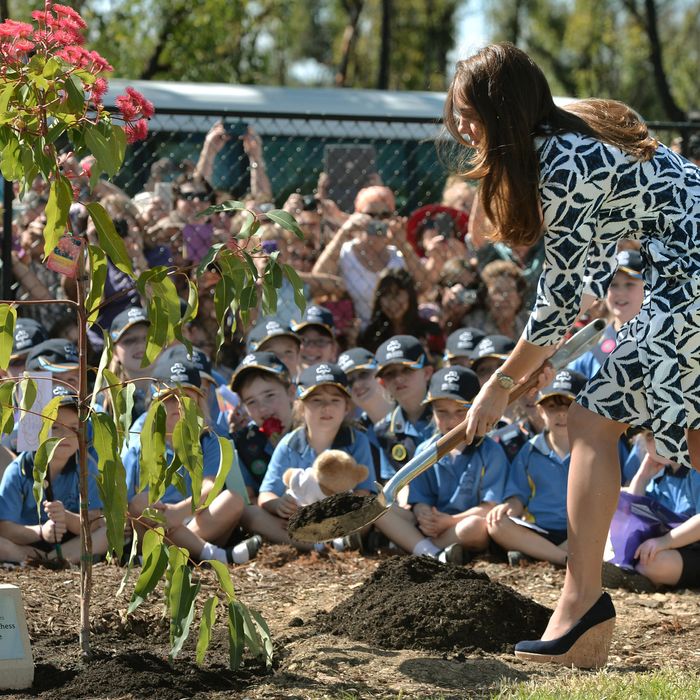 Photo: Anthony Devlin - Pool/Getty Images
This morning, in Australia, Kate Middleton embarked on day 11 of her Oceania adventure by visiting Winmalee, where she planted a Summer Red Eucalyptus tree and showed off her knees for a second day in a row. For her gardening attire, Middleton opted for a blue-and-white Diane von Furstenberg ikat-batik printed wrap dress, which she wore with her most sensible pair of footwear: her Stuart Weitzman cork wedge sandals, which, it turns out, are not only athletic enough for volleyball but also sturdy enough to shovel in.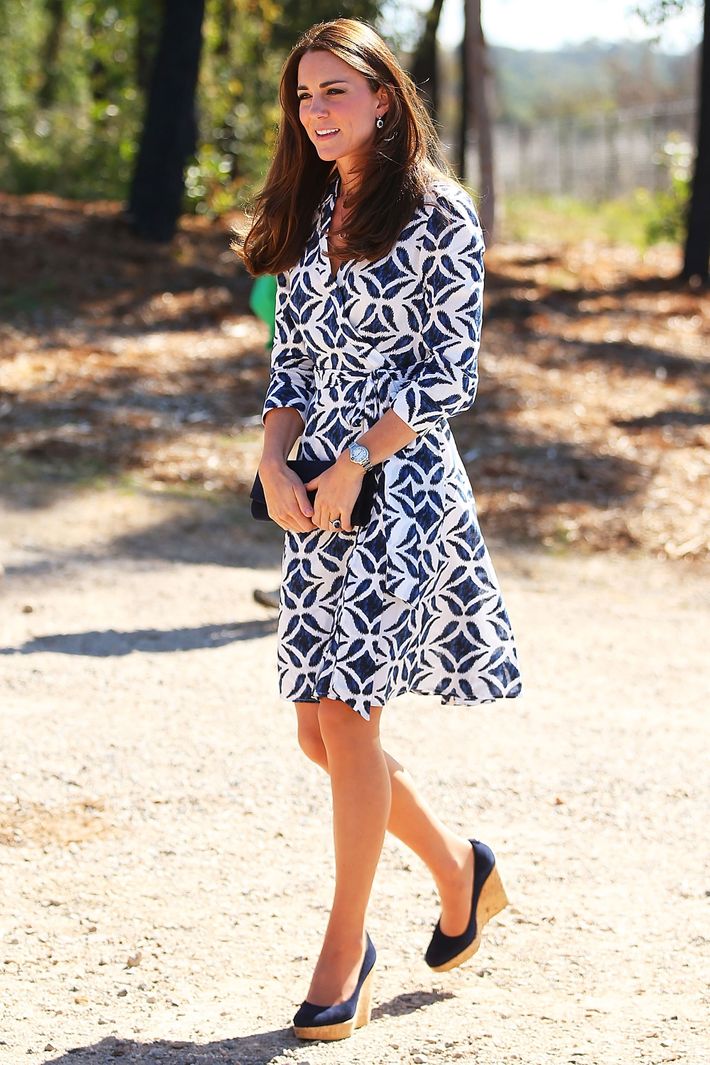 So compelling is this vision of feminine practicality that the dress sold out on Diane von Furstenberg's online store within eight minutes of being identified by the media, according to some close monitoring by the Fug Girls. The $325 cotton garment is currently out of stock in every size except 14.
This post has been updated.