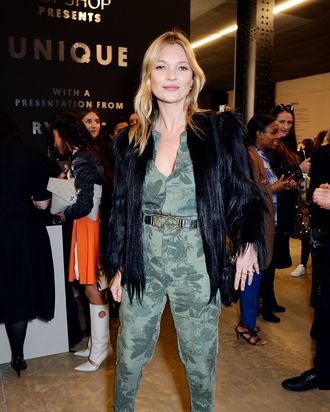 They look just fine to us.
Photo: David M. Benett/Getty Images
Would you like party-dressing tips from Kate Moss, she of the studded capes and safari jumpsuits? On a promotional blitz for her upcoming re-team with Topshop, the supermodel told the U.K.'s Sunday Times she has only one golden rule: "I never do mid-calf. I've got bow legs. I can't."
Note: These bow legs are nowhere in evidence on any photo of Moss that we can find.