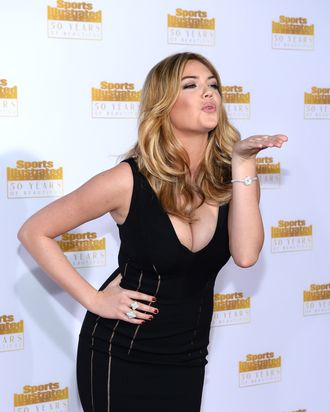 Photo: Dimitrios Kambouris/Getty Images
Kate Upton has dreamed a dream of innovation: clip-on earring-style breasts. Necessity, after all, is the mother of invention, and Kate Upton has been pondering this necessity every single day of her young life. She told U.K. paper The Sun:
I wish I had smaller boobs every day of my life as I love to wear spaghetti tops braless or go for the smallest bikini designs … Every single day, I'm like, Oh, man, it would be so much easier, especially if people didn't constantly bring them up … If I could just take them off like they were clip-ons.
What else can be expected when those two body parts get treated as a science experiment, small-animal playground, and cup holder, among other things?